International Aviation Womens Association
Sent Date: 04/22/22



I never envisioned that the world would be in such a turmoil when I began my first year as President of IAWA. It seemed like the vaccinations and herd immunity would finally close the chapter on the pandemic. But then came Omicron and the devastating invasion of the Ukraine. Yet, despite all of this, the word that I am choosing for my first message is "optimism". Optimism is defined as "hopefulness and confidence about the future or the successful outcome of something." Even with all that is going on around us, I am optimistic that we will continue to see an increase in gender parity in the leadership of major aviation and aerospace companies. I am optimistic that we have the formula, which if followed, will lead us to reach this goal. Finally, I am optimistic that IAWA will play an integral role in this process through the many things that our talented members do daily. Is my optimism simply wishful thinking? Absolutely not, and here is why.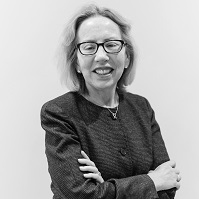 Kathy Guilfoyle, IAWA President
We are seeing an unprecedented number of women assume the role of CEO in major aviation companies. In the last two years alone, we have seen TAP, Global Aerospace, KLM, Pegasus Airlines, Air Lingus and Cape Air, among others, appoint women to head their companies. We can have no better assurance that the goal of gender parity will be furthered. We learned from the Oliver Wyman study, Liftoff to Leadership, that men and women often have very different career trajectories even when working in the same position in the same company. Women felt that they had to work harder and longer before advancing to positions held by their male counterparts. Measurable goals, which company executives will be held accountable for meeting, are needed to bridge the gap. I am optimistic that these new female leaders will lead the charge and make a difference.
Within IAWA, the creation of the Advocate role is a great opportunity for male leaders to become sponsors of their female colleagues; something that the Liftoff to Leadership study found was critical to closing the gap. If IAWA can identify and encourage male executives from aviation and aerospace companies around the world to become Advocates, we are advancing the sponsorship goal. In addition, as an added benefit, Advocate dues go directly towards funding our scholarships which are an integral part of the IAWA mission.
Finally, I am optimistic that the IAWA members and the Board of Directors will continue to connect, inspire, and lead women at all stages of their careers. Never before have the offerings of IAWA been so plentiful. IAWA provides career development, mentoring, virtual events, forums, Connects at major industry events, and our flagship Annual Conference. These events would not be possible without the time and effort of the IAWA Board, Advisory Board and committee members. So, invest in IAWA; an investment in IAWA is an investment in yourself. Together we can and will make a difference. Let's remain optimistic, and I look forward to seeing you in Lisbon on November 9th – 11th.
Theme: A Way Forward - Aviation Through A Sustainability Lens
We invite you to join us in Lisbon, Portugal, November 9-11, 2022, as we explore and learn about what is coming in the world of aviation and sustainability, and how IAWA members can help champion A Way Forward.
As we move out of two years of disruption and uncertainty, a new opportunity awaits aviation. In the near future, there will be an introduction of rules in finance, governance and policy, where the core focus will be on ensuring companies and countries create a better future together. These new rules will empower diversity and inclusion, as well as the health and safety of employees, customers and communities. Advanced thinking and planning will give the aviation industry the opportunity to continue to provide the world with connection to friends, family, cultures and commerce, all while improving our footprint on the planet.
Announcing the 2022 Board of Directors
Kathy Guilfoyle, President
Bobbi Wells, Past President
Debra Santos, President-Elect COO & Affiliations
Ann Thornton Field, Secretary/Treasurer
Shelley Svoren, VP Leader Development
MC Ernst, VP Americas
Karen Ellis , VP Membership
Sheila Remes, VP Annual Conference
Sophie Ghezai, VP Events
Cristiane Dart, VP Marketing & Communications
Marita Lintener, VP Europe/Africa
Selda Konukcu, VP Asia/Middle East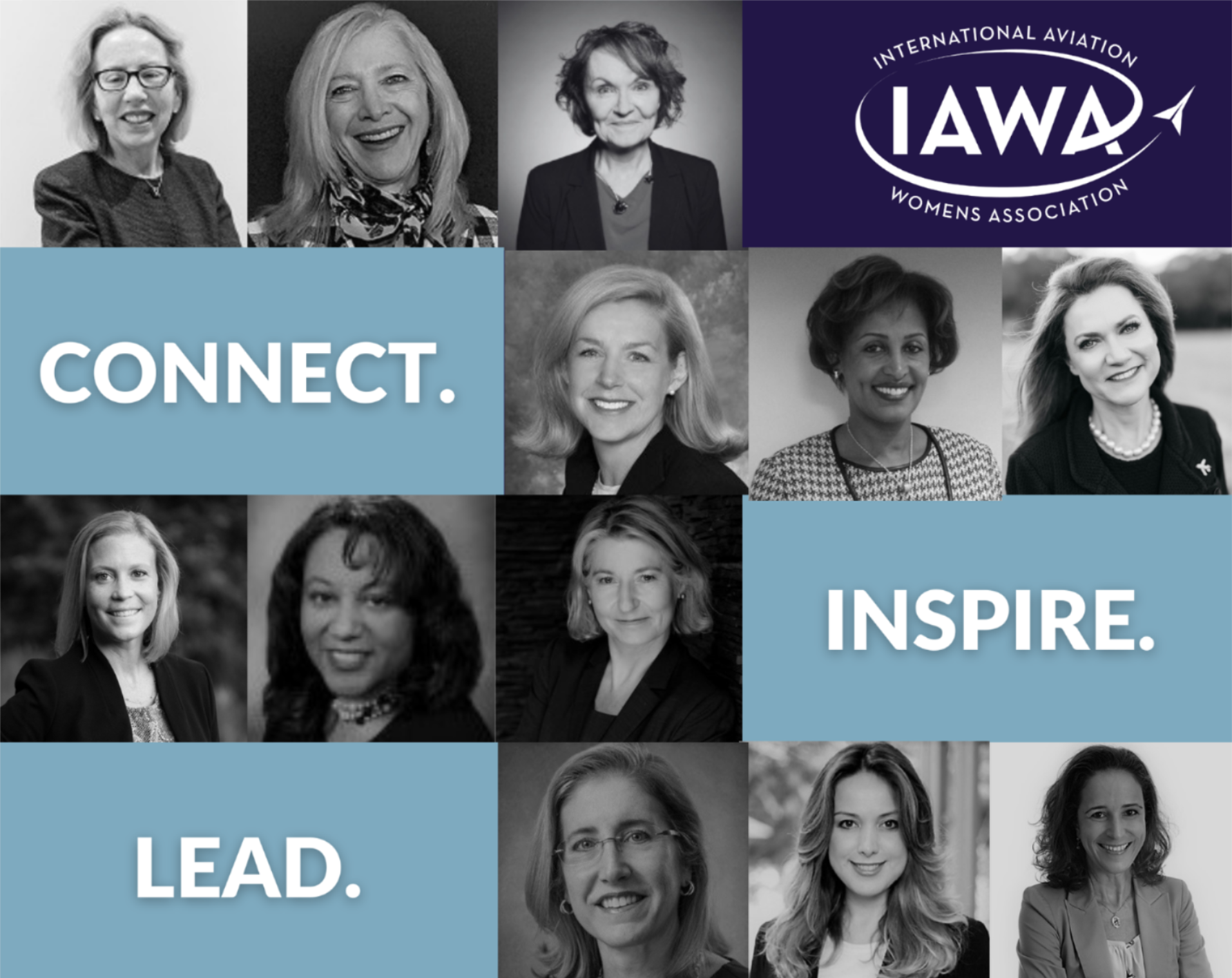 International Women's Day – #BreaktheBias
Every year, we celebrate the achievements of women on 8 March, during International Women's Day. This year, the IAWA's Government & Law for the America's Committee wanted to shed light on how we can break the bias and work towards a diverse, equitable and inclusive world. Celebrating diversity is not enough. Taking a course is not enough, having a diverse team is also not enough. We need to challenge the wrong narrative and some assumptions or biases because they shape the rules of engagement within a team, and over time, may become fixed and subconsciously accepted as part of the corporate culture.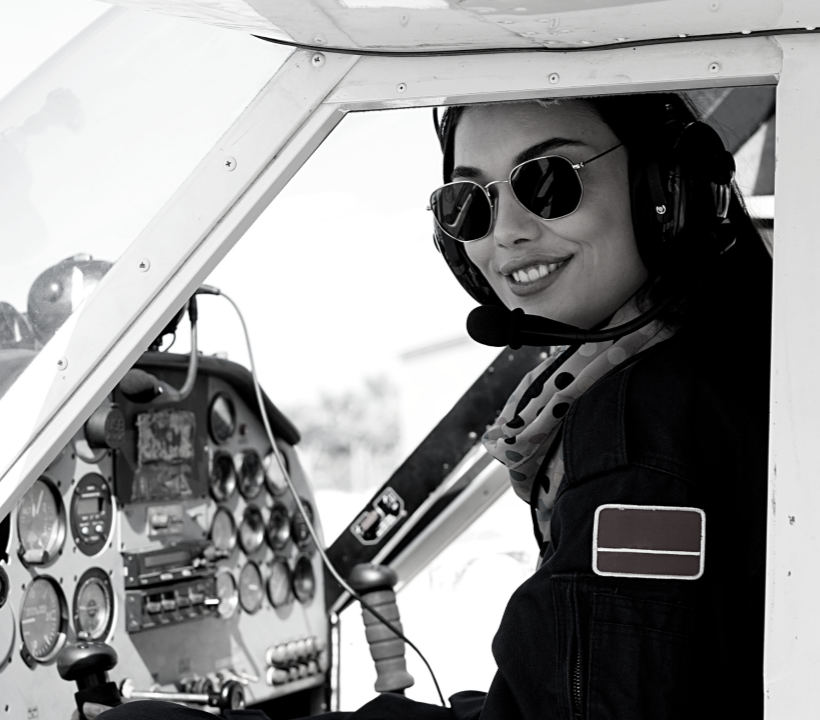 Association & Conference Group And The International Aviation Womens Association Announce Partnership
Association & Conference Group (ACG), a full-service association management company, and International Aviation Womens Association (IAWA), a global association committed to connecting, inspiring and leading women in the aviation industry, announced their partnership today. ACG was selected to provide full-service association management services for IAWA including strategic planning, marketing and communications, membership recruitment and retention strategies, fundraising, financial planning and more.
19-Year-Old Woman Completes Around-the-World Solo Flight
Smithsonian Magazine
It took her 155 days, but 19-year-old Zara Rutherford accomplished her goal: to become the youngest woman to fly solo around the world. Last week, her plane touched down in Kortrijk, Belgium, completing a globe-trotting trip that spanned five continents and 28,000 nautical miles, report Taylor Haney and Scott Neuman for NPR.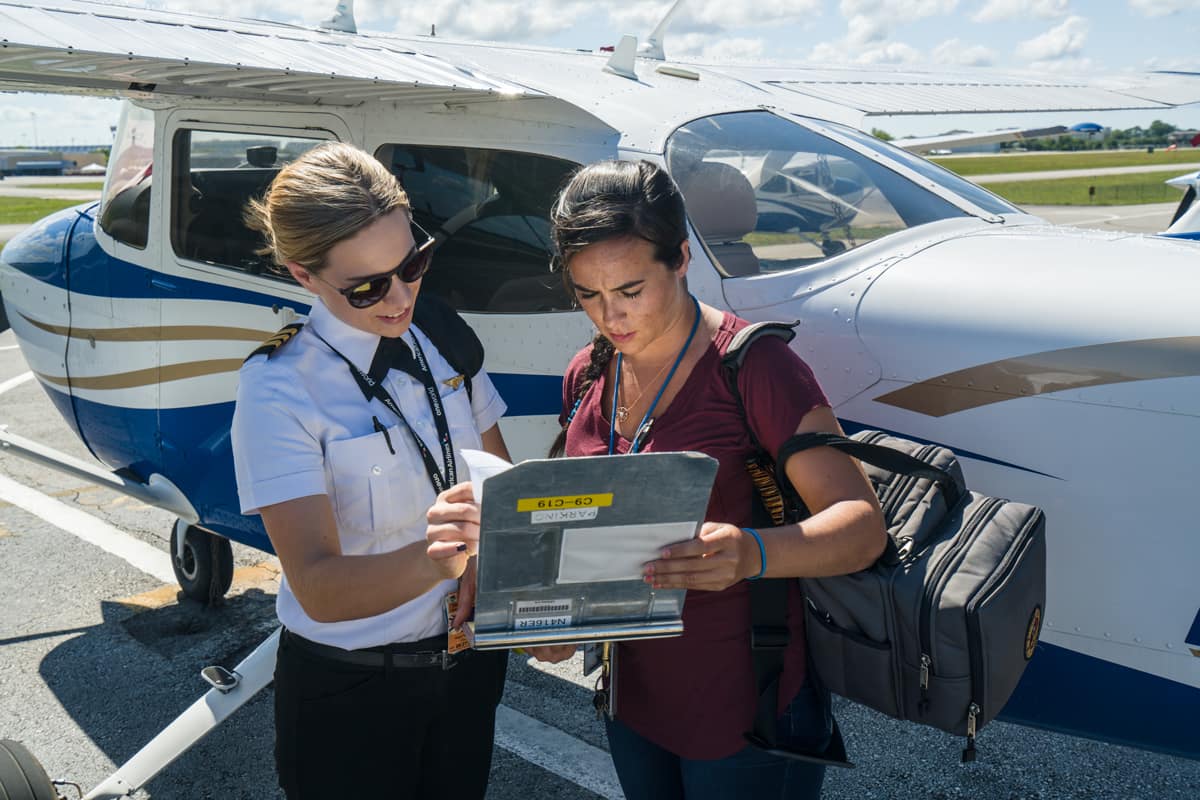 Free Courses Available: Leadership Skills for Women in Aerospace and Aviation
IAWA encourages our members to take advance of the FREE leadership training course with Embry-Riddle Aeronautical University. Many of our IAWA leaders and past presenters are highlighted amongst the list of speakers featured in the training series.
Fireside Chat With Kathleen Guilfoyle
IAWA members and friends gathered virtually on January 27th to kick off the first virtual networking session of 2022 with a Fireside Chat with IAWA's New President Kathleen Guilfoyle. The event was moderated by Nicole Huque.
Kathy shared her personal and professional inspiring stories by talking about her supportive and encouraging parents, who shaped her to be the person that she is today and how she approaches things in life, by showing her the importance of leading by example and by teaching her the importance of advocating for yourself.
Career Growth Committee - Episode 1
IAWA Career Growth Committee Chair - Christine Yasaitis and VP Leader Development - Shelley A Svoren led a 30 minute discussion. The session covered the plans for IAWA's Career Growth program that starts with learning about the history of IAWA and how to become involved in the organization, including how to use the members only portion of IAWA's website.
IAWA's vision for the Mentoring Program extends beyond the great achievements gained by developing the next generation of leaders in our industry. The investment that IAWA is making in the Mentoring Program can transform how the organization is viewed by many – truly as leaders in the way that we engage our network. With this process, we are not only hoping to further engage our members, but to also highlight their great work and advance IAWA's growing global network.
Interested in being involved? Check out our new Mentoring Program page on the website to find out more and to sign up for this exciting and interactive program.
Congratulations!
IAWA recognized the accomplishments of our members.
Kristelle Wells was promoted to Fleet Team Leader at FedEx Express
Marchel Ebron was promoted to Manager, Aircraft Engineering Support at FedEx Express
Kaitlyn Graham was promoted to Sr. Analyist, Human Performance at American Airlines
New Members
During the first quarter of 2022, IAWA welcomed 11 fantastic women as new members of IAWA. Additionally, IAWA also welcomed 3 Apprentice Members and 1 Scholar Memberto its membership.
Please join us in welcoming our new IAWA Members by visiting the New Member webpage. Learn more about each of our new members by clicking on their name or photo.
New Advocates
IAWA offers an opportunity for men to participate as an Advocate. An Advocate is a man, or a person who identifies as male, who otherwise meets the requirements of membership in any other category. An Advocate is not a member, but will support, promote, back, encourage and sponsor IAWA. The Advocate fee is directed to IAWA's scholarship programs.
To become an Advocate, start your application here.
Welcome to our new Advocate:
Robert Dewar, SVP Customer Satisfaction,Customer Services & Product Policy at Airbus Canada A220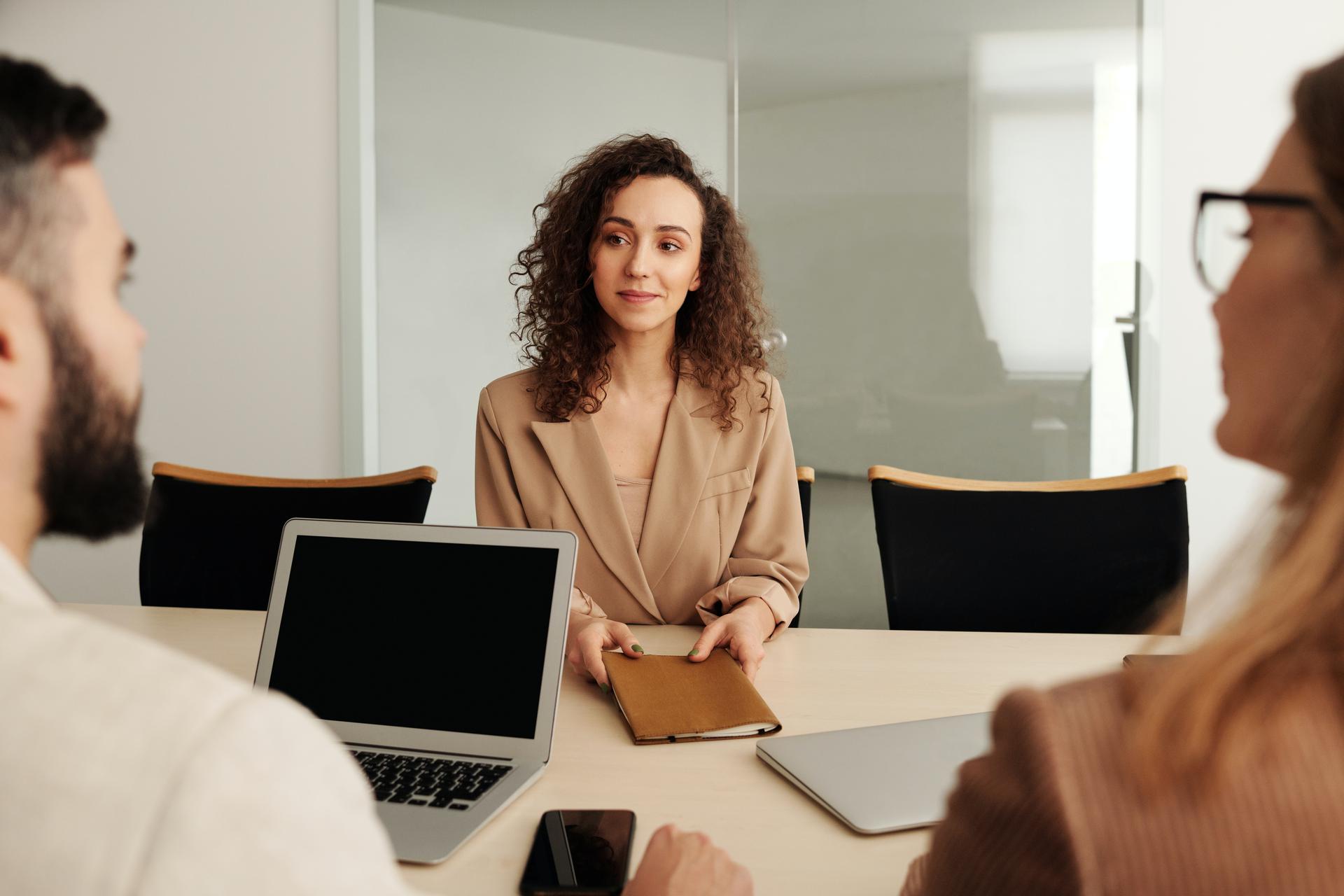 Are You Hiring?
Submit your company's open positions to IAWA's Career Hub, a member's only resource. It's a great area to share openings with your fellow IAWA members. Postings will also be shared to IAWA's LinkedIn group for members only.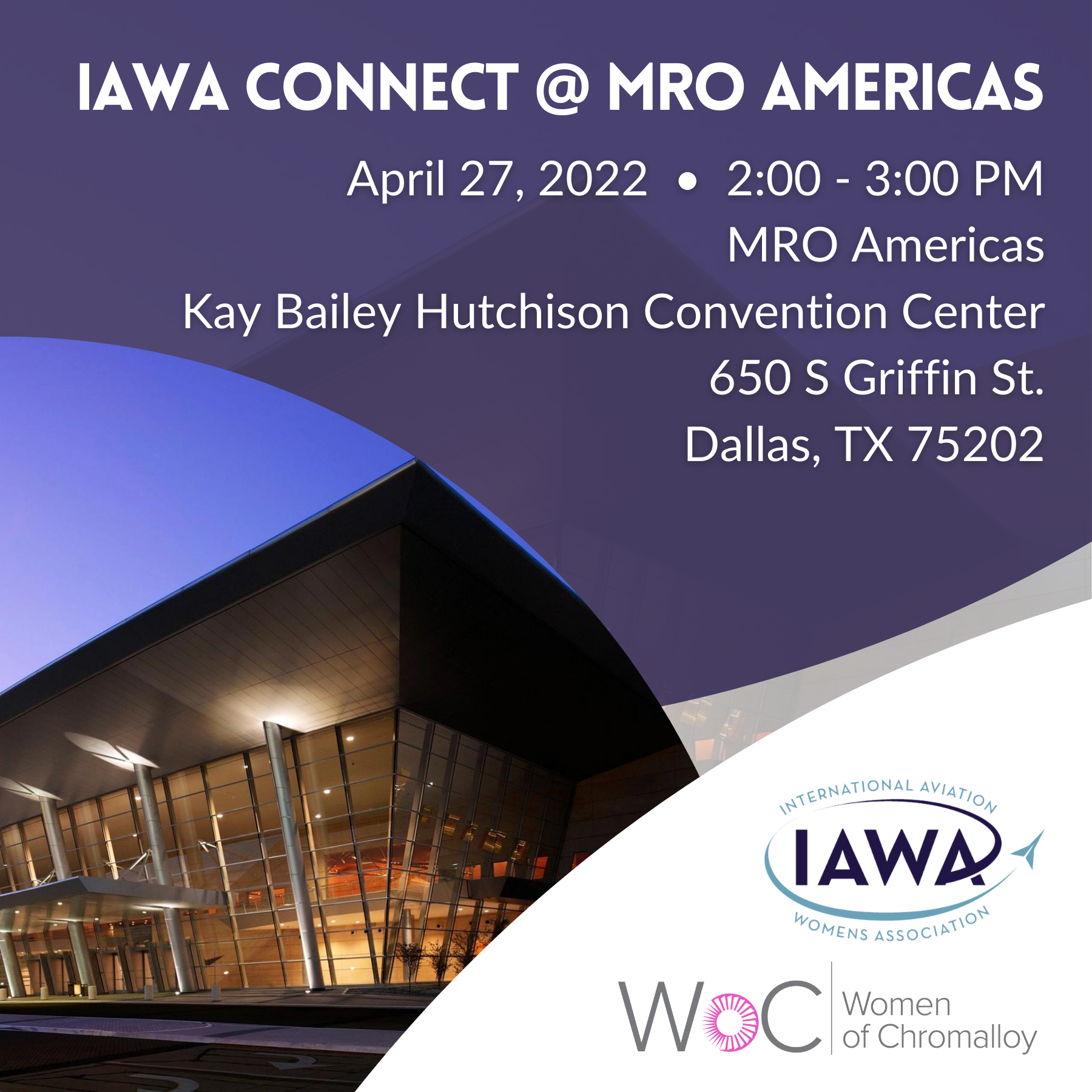 IAWA Connect @ MRO Americas
Date: April 27
Time: 2:00 pm - 3:00 pm
Location: Dallas, Texas, United States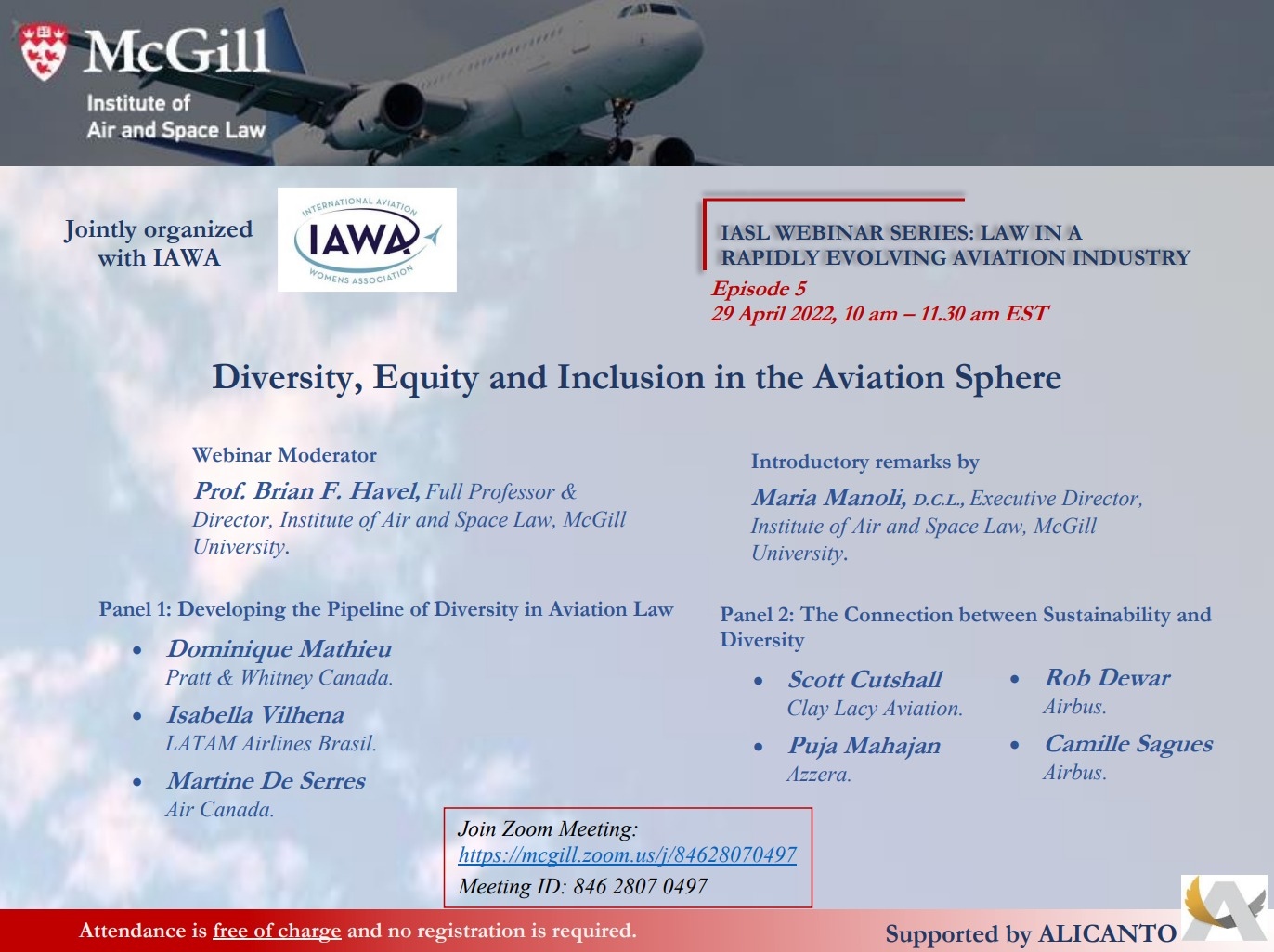 Diversity, Equity and Inclusion in the Aviation Sphere
Date: April 29, 2022
Time: 10:00 am - 11:30 am
Location: Virtual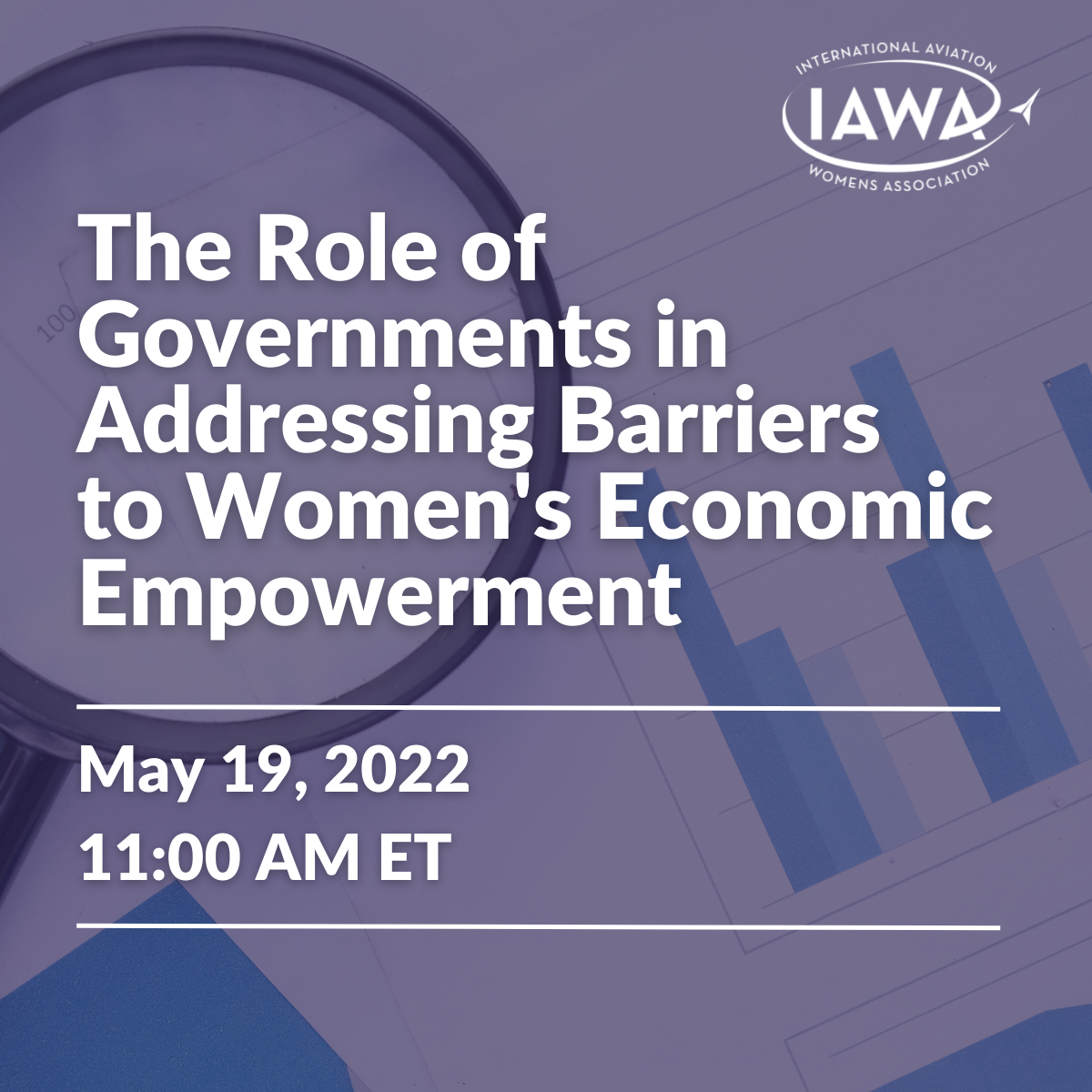 The Role of Governments in Women's Economic Empowerment
Date: May 19
Time: 11:00 am - 12:00 pm ET
Location: Virtual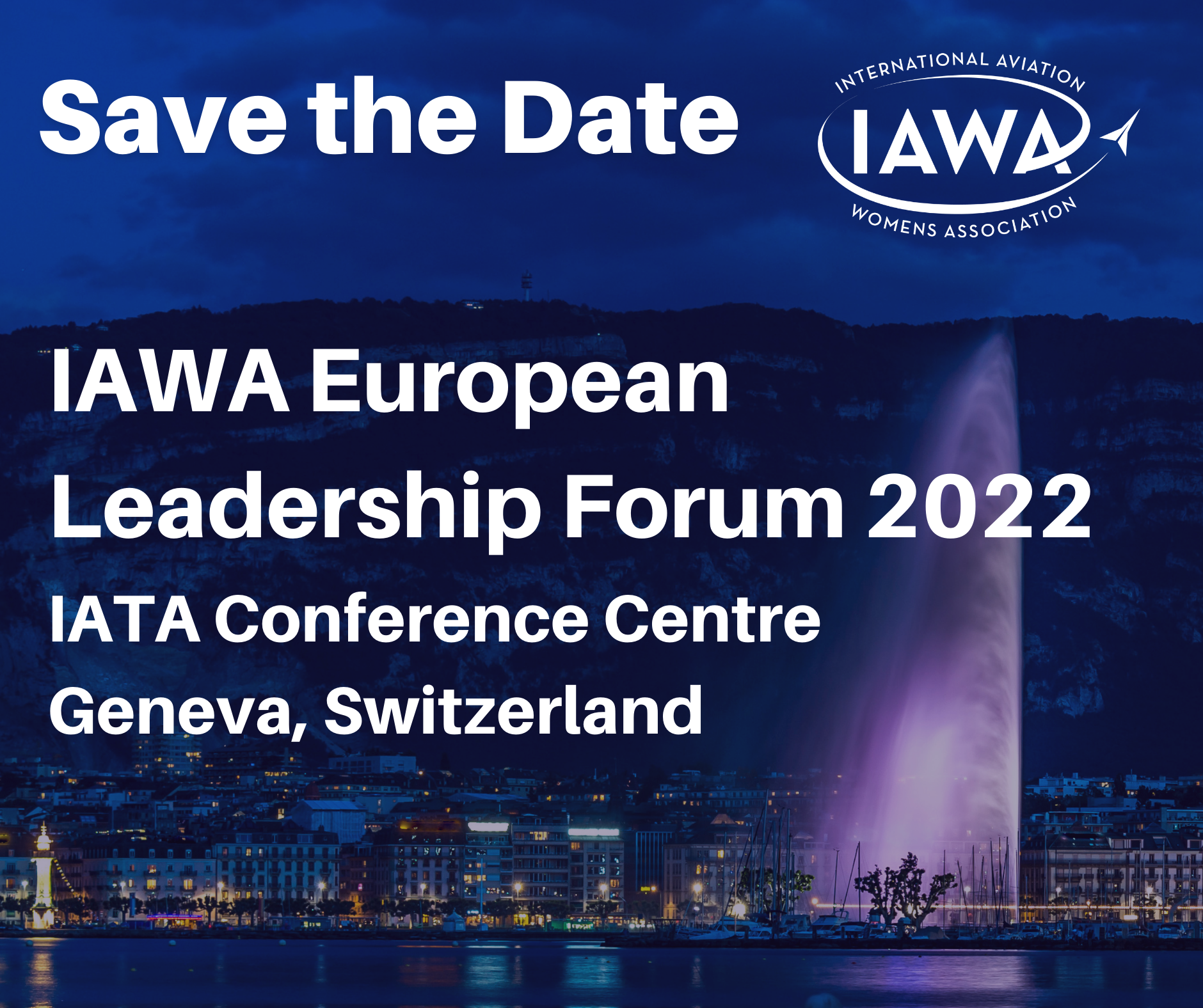 IAWA 2022 European Leadership Forum
Date: June 10
Location: Geneva, Switzerland
Women in Aviation Advisory Board Panel
April 22, 2022
Virtual
IAWA Member Happy Hour In DC
April 14, 2022
Washington, DC, USA
IAWA Member Happy Hour In Memphis
April 8, 2022
Memphis, TN, USA
IAWA Santiago Connect At IATA Wings Of Change Americas
April 7, 2022
Santiago, Chile
Break the Bias & Lift Off to Leadership
March 30, 2022
Virtual
IAWA Member Happy Hour In DC
March 10, 2022
Washington, DC, USA
IAWA HAI-Heli-Expo Connect
March 09, 2022
Dallas, TX, USA
DC Area Happy Hour
February 10, 2022
Washington, DC, USA
Fireside Chat With Kathleen Guilfoyle
January 27, 2022
Virtual
DC Area Happy Hour
January 13, 2022
Washington, DC, USA
Latin American Forum
December 09, 2021
DC Area Holiday Happy Hour
December 09, 2021
Washington, DC, USA
Fire Side Chat With Captain Kimberly
November 16, 2021
Virtual
Enormous Thanks to Our Corporate Partners