11/9/2022 - 11/11/2022
8:00 AM WET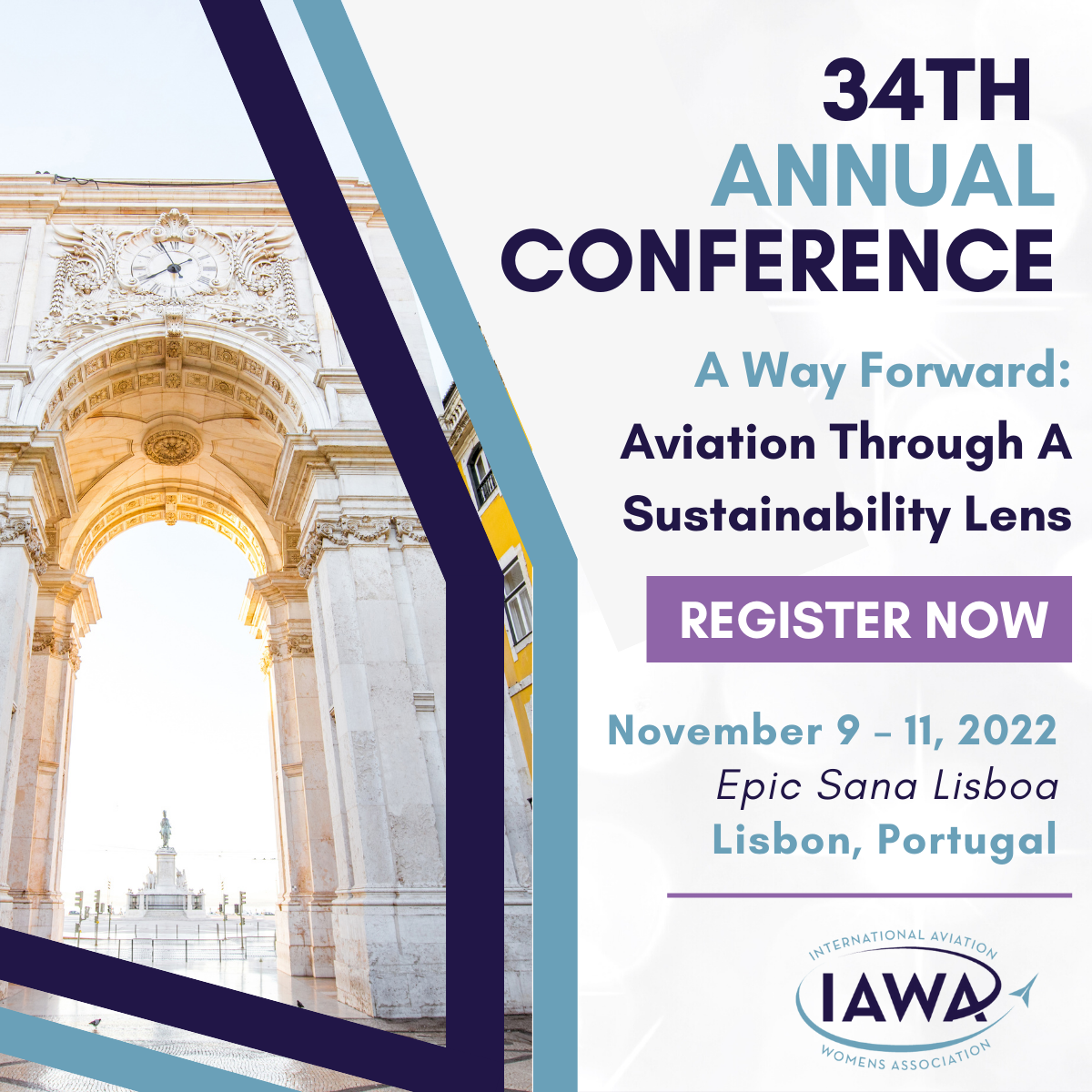 Theme: A Way Forward - Aviation Through A Sustainability Lens

Description: We invite you to join us in Lisbon, Portugal, November 9-11, 2022, as we explore and learn about what is coming in the world of aviation and sustainability, and how IAWA members can help champion A Way Forward.

As we move out of two years of disruption and uncertainty, a new opportunity awaits aviation. In the near future, there will be an introduction of rules in finance, governance and policy, where the core focus will be on ensuring companies and countries create a better future together. These new rules will empower diversity and inclusion, as well as the health and safety of employees, customers and communities. Advanced thinking and planning will give the aviation industry the opportunity to continue to provide the world with connection to friends, family, cultures and commerce, all while improving our footprint on the planet.


Workshops:
· Career Guidance Workshop - From Protégée to Mentor
· Talent Imbalance: Aviation's Urgency to Achieve Gender Parity Post-COVID

Panels, Fireside Chats, Keynote:
· Partnering for Aerospace Sustainable Growth
· Your Journey: Career Advancement and Personal Sustainability
· Geopolitical and Government Policy Impacts on Aviation
· Exploring the New Aviation Frontier of Urban Air Mobility
· State of the Industry
· The Next Stop - Airport and Operations Solutions
· IAWA's Scholarship Recipients Share Insight on the Next-Generation Workforce
· Fireside Chat with the Woman of Excellence
· Keynote

Registration Deadlines:
Early Bird Rates: July 15 - September 8
Member - $900.00
Non-Member - $1250.00
Regular Registration: September 9 - October 30
Member: $1000.00
Non-Member: $1350.00
​
Hotel Information:
Cancellation Policy: Cancellations received on October 20 or earlier will receive a full refund, less a $50 cancellation fee. Between October 21 and October 30, cancellations will receive a 50% refund. No refunds will be provided for cancellations after October 30; however, substitute registrants are welcome at any time. To cancel your registration, or substitute another individual, please contact IAWA at info@iawa.org or call 202-960-3900. Hotel refunds and cancellations for hotel accommodations must be made through the hotel.


Covid-19 Protocols
IAWA will follow the Epic Sana Lisboa's protocols to provide a safe environment for all attendees.
return to International Aviation Womens Association