International Aviation Womens Association
Sent Date: 01/11/21



President's Message - A Transformative Year

While 2021 was an incredibly challenging year for nearly everyone, it was also a time of change. As I've mentioned, we struggle with change. We resist it at every turn, but when there is no other way, we adapt incredibly well. This past year has demonstrated that adaptability at both individual and organizational levels.

At the start of the pandemic, many traditional companies resisted transitioning to a remote work environment until it was clear no other solution would be acceptable when some employees could do their job at almost any location. Once decisions were made, the shift to working from home was fast. We found new and better ways to connect with teammates and large networks around the world – previously something that had primarily been done only in-person or via voice calls. We adjusted. Eventually, leaders and front-line employees reported higher productivity and engagement because of work location flexibility.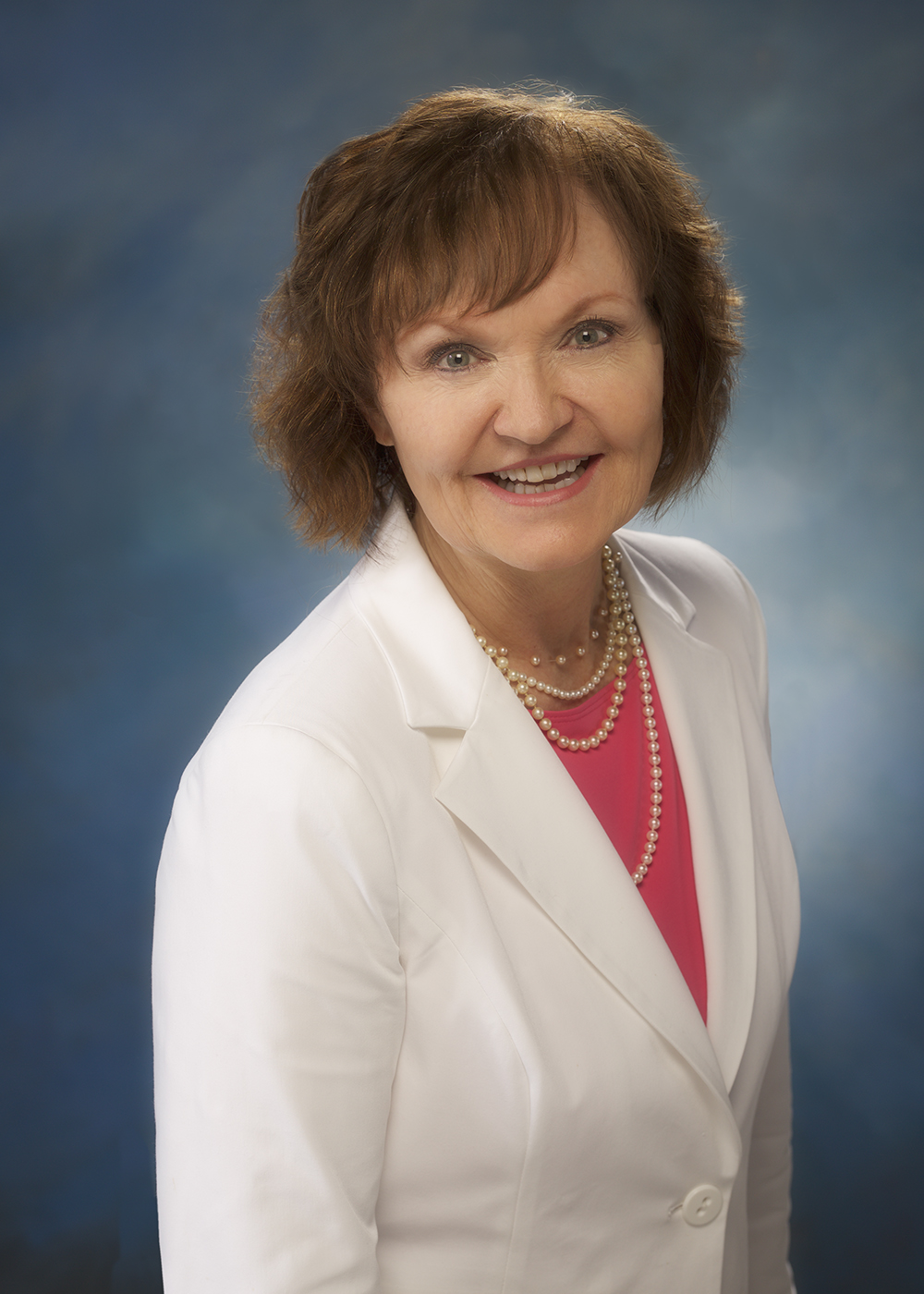 Just as we've seen on the worldwide business landscape, IAWA has adapted as well. Over the past year, we've streamlined our Board structure and added a comprehensive committee network with formal committee leadership. The composition of our Board is more diverse than ever with Board members from Africa, the Middle East, Latin America, Europe and the US representing over 10 different industry sectors. Shifting to respond to the impact of the pandemic, our annual conference team quickly pivoted to launching our first-ever virtual conference, conducted in front of the most geographically diverse and the largest conference audience ever. Further IAWA change leadership resulted in the establishment of three new categories of engagement: IAWA Scholar, IAWA Apprentice and IAWA Advocate. For the first time, men can directly support IAWA by applying to be an Advocate. Women still in school are eligible for the Scholar membership level and women recently out of school but not yet in a management position can apply to be an Apprentice. All these new categories provide access to the IAWA network, professional development and signature events for free or at a reduced rate. They also ensure that IAWA has the financial support to support and advance women in aviation and aerospace. Additionally, because we are so passionate about our scholarship program, at the beginning of the pandemic the IAWA Board committed to continuing with all our scholarships for 2020, despite significantly reduced sponsorship support. The Leader Development team was so successful, in fact, they secured Board approval to expand our scholarships to include an additional scholarship with ENAC.
IAWA has an on-going responsibility to drive change in two areas. The first is to provide professional development opportunities to aviation women. IAWA's purpose to add value to individual development journeys. Through our new webinar program, IAWA is deliberately providing access to thought leadership, self-development, and industry trends. The second area is IAWA's purpose to drive industry gender balance. By initiating and amplifying discussions to address growing concerns about micro-aggressions, implicit bias and inclusivity, IAWA is delivering valuable perspective and data to these complex and challenging issues. In early 2021, IAWA in partnership with Oliver Wyman, will deploy a survey designed to fill in the gaps about what draws women to aviation and leadership positions, what impacts their success and what influences their willingness to stay, among many other elements. We're excited about the insight we expect to gain from this new study.
Despite the challenges we've endured, we have opportunity ahead. As Amelia Earhart said: the most difficult thing is the decision to act, the rest is mere tenacity. The amazing leaders and employees in our industry have extraordinary resilience and tenacity. We will find value in the good and bad examples of the past year to guide us as we choose our path forward – even as we deal with more change. I look forward to the opportunity to come through this stronger and wiser than we were before. Please join IAWA in working to craft a more collaborative, inclusive and diverse industry.
You must be the change you wish to see in the world. – Gandhi
Bobbi
2020 Women of Excellence Award
In our last newsletter before the IAWA Annual Conference in October we enticed you to watch live to the Award Ceremony for the 2020 Women in Excellence Award. In case you missed it entirely, the honor went to the commendable and completely astonishing, Dr. Cristine Darden! Dr. Christine Darden's achievements exemplify all for which the IAWA Woman of Excellence Award stands for - leadership, commitment and respect. She is highly regarded throughout the aerospace community for her professionalism, grace and selfless commitment to the betterment of the equality and inclusivity in the aviation and aerospace industry. As a woman who epitomizes these attributes, IAWA is honored to recognize Dr. Darden as the ninth recipient of the Woman of Excellence Award. Read the entire announcement here.
Dr. Cristine Darden receiving the 2020 Women in Excellence Award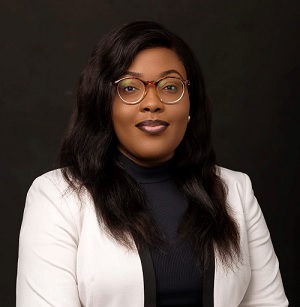 Oluwanifemi Awe, Master of Laws at McGill University, 2020 IAWA Scholarship Recipient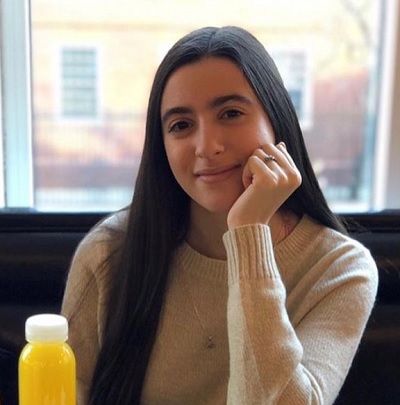 Lylia Atik, Aeronautical Science undergrad at Vaughn College, 2020 IAWA Scholarship Recipient
The students selected for IAWA scholarships share a few common traits with each of us: a passion for aviation, grit in overcoming challenges, and a desire to connect, inspire and lead. They embrace everything that IAWA believes in, and we are proud to introduce you to the our two newest recipients:
Oluwanifemi Awe is pursuing a Master of Laws - Air And Space Law at McGill University in Montreal. Her passion is aviation safety, and the regulation of human behavior and interactions through the instrument of law and policy. In her essay, Oluwanifemi writes, "The knowledge acquired during my time at McGill will be instrumental in supporting the work of the Nigerian Civil Aviation Authority (NCAA)…and empower and inspire other young women to explore opportunities in the field of aviation."
Lylia Atik is an Aeronautical Science undergrad at Vaughn College in New York. She graduated from Aviation High School where she studied for her A&P license, and her goal is to become a commercial pilot. Lylia writes in her essay, "I have faced many obstacles…but I have never allowed that to stop me and my ambitious goals. I want to become one of those women who get to do a job they love while inspiring young girls to do the same."
We are very proud of both young women, applaud their academic achievements, and look forward to the great work they will accomplish for our industry.
On behalf of the IAWA Scholarship Committee,
Chris Ison, Chair of the IAWA Scholarship Committee
This inspirational book shares stories from 17 FedEx female leaders and is about taking those tough times in life and turning them into motivation for excellence. By reading this book, you will get an inside view into the lives and careers of amazing women who have overcome adversities in order to excel. You will walk away from this book with real life examples of how to grow from any challenge and likely feel as though you have made 17 new friends along the way. Get your copy today!
FedEx will donate net proceeds to Dress for Success.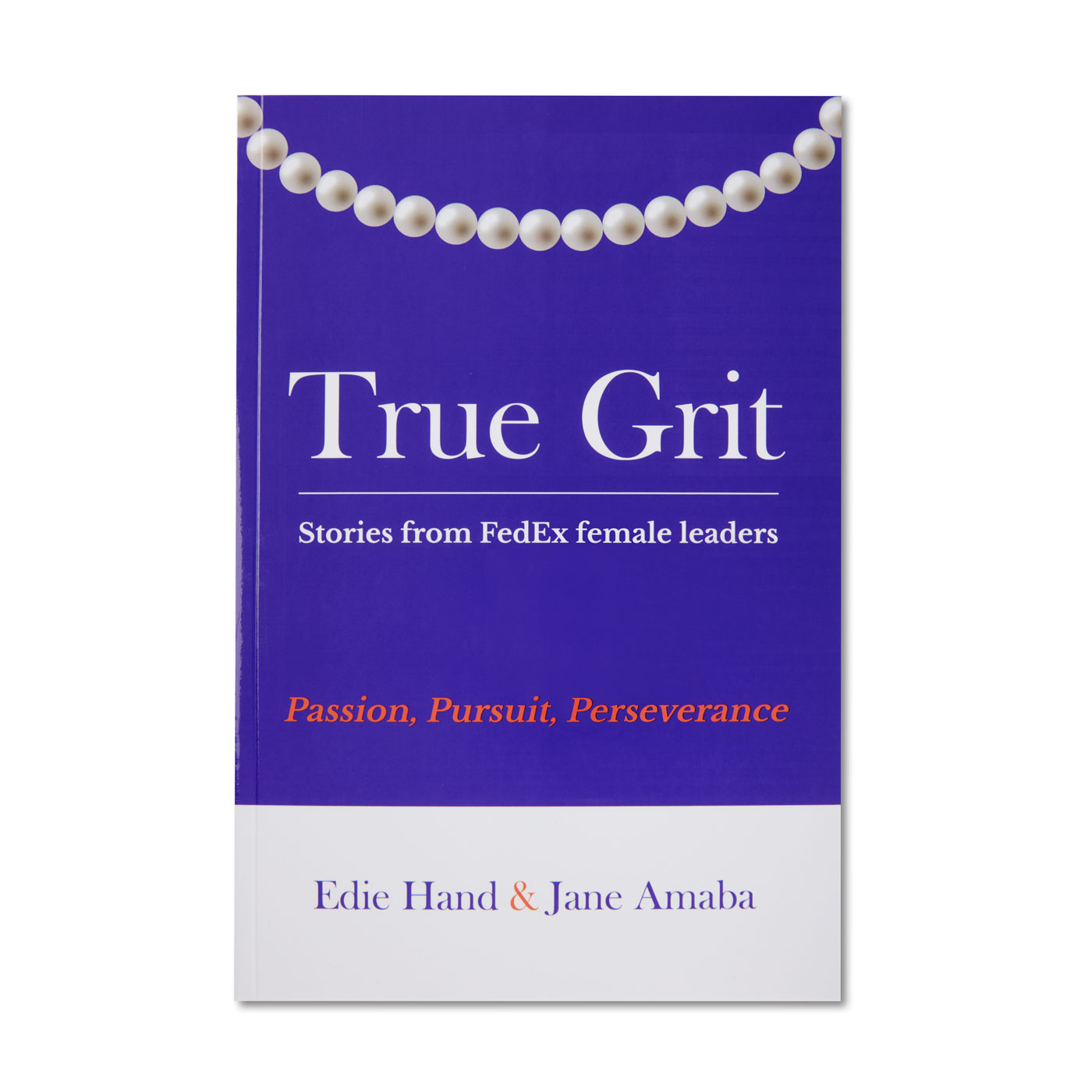 In December, IAWA awarded copies of True Grit to four lucky winners via social media. Congratulations to these ladies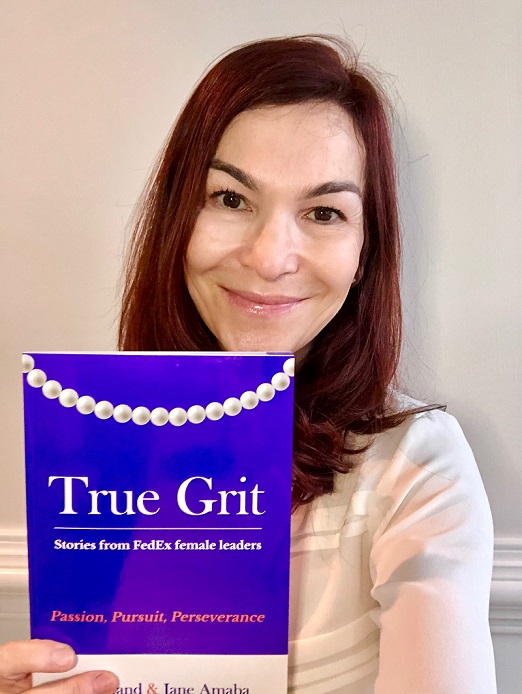 Tijen Cirig, Global Director, Building Technologies Airport Vertical at Honeywell
Isabella Vilhena, Senior Associate at Basch & Rameh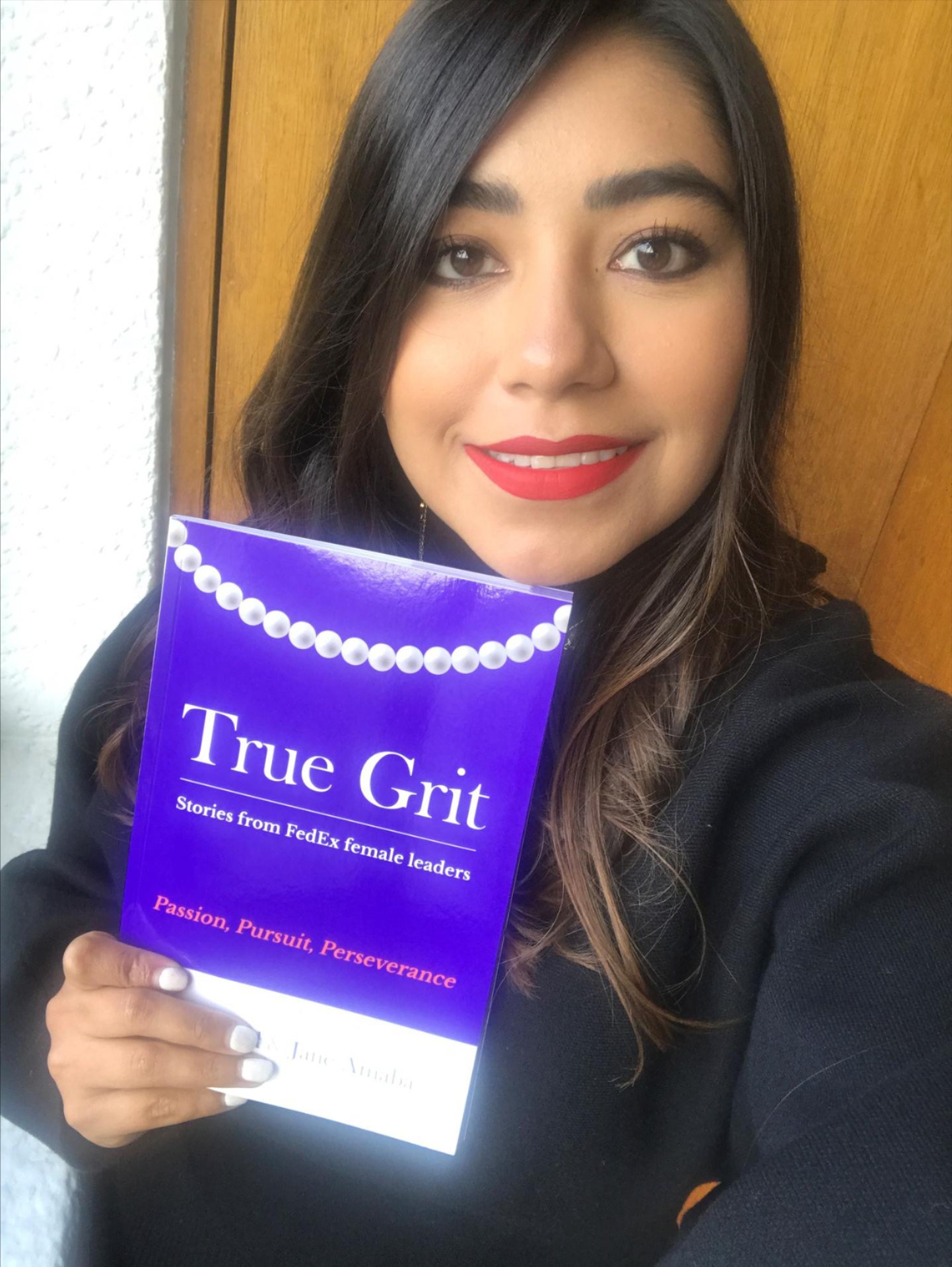 Lorena Valencia, Aviation and Corporate Partner at Sabag, Becker & Gerrit-Cohen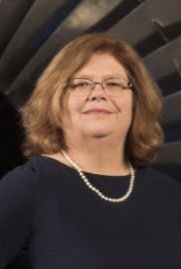 Mary Anne Cannon, VP West Palm Beach Site & Development Operations at Prat & Whitney
IAWA Welcomes Cristiane Dart to Its Board of Directors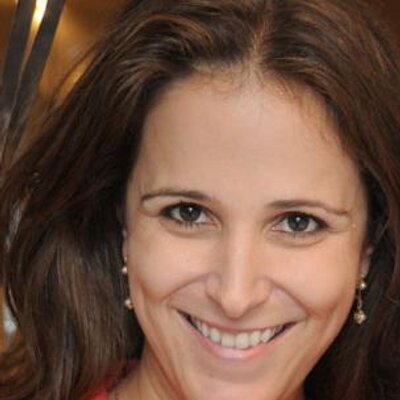 IAWA welcomes the addition of Cristiane Dart as its newest member to the IAWA Board of Directors. Cristiane has accepted the position to serve as the Vice President of Marketing & Communications, in which she'll lead the Marketing and Communications team in promoting and supporting its numerous activities and programs. Cristiane Dart is SITA's Senior Marketing Manager, Americas based in Rio de Janeiro. In her SITA role, she develops and executes SITA's marketing strategy in a culturally diverse region driving complex and tailored customer focused initiatives. She holds vast experience in press relations, social media, advertising, marketing intelligence, event and brand management. Cristiane has been contributing to the air transport industry for 20 years. Prior to joining SITA, Cristiane worked for the oil and gas sector, at ExxonMobil and Texaco.
In addition to Cristiane Dart, the IAWA Board is pleased to announce Andi Sims has accepted her new board role as the Vice President of Annual Conference and Kathy Guilfoyle has accepted her new board role as the Vice President of the Americas. Lastly, the IAWA Board would like to acknowledge and thank Debra Santos for her vital contributions to IAWA and her leadership on the IAWA Board. Debra's passion, dedication and vision provided significant contributions to IAWA's global membership. Debra will be exiting from her board position as the Vice President of the Americas. Debra is also celebrating her retirement from Boeing last fall, after serving Boeing for more than 36 years.
High Value Manufacturing Catapult names Katherine Bennett CBE as successor to current CEO Dick Elsy CBE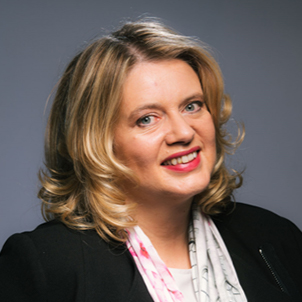 January 6, 2021
The Board of the High Value Manufacturing Catapult (HVM Catapult) has announced today that Katherine Bennett, currently Senior Vice President, Airbus in the UK, will succeed Dick Elsy when he retires as CEO of the Catapult later in 2021. The announcement follows a formal recruitment process led by the Chair of the HVM Catapult, Allan Cook CBE.
Announcing Katherine's appointment, Allan Cook said:
"I am delighted to share the news of Katherine's appointment. She will bring a wealth of industrial experience combined with real passion for the vital role the HVM Catapult has to play in assisting the UK's post-COVID recovery and supporting the innovation that will boost the UK's position in global markets. Katherine is indeed a worthy successor to Dick Elsy and will undoubtedly build on his outstanding legacy for the HVM Catapult."
AAR Partners With Corporation For Skilled Workforce And Lumina Foundation To Reduce Labor Shortage And Increase Diversity In The Aviation Industry
Wood Dale, Illinois, Aug. 25, 2020 (GLOBE NEWSWIRE) -- AAR (NYSE: AIR), a leading provider of aviation services to commercial and government operators worldwide, announces a new partnership with Corporation for Skilled Workforce (CSW) to grow and diversify the talent pool of aviation maintenance technicians and reduce future labor shortages. The initiative, powered by a grant from Lumina Foundation, will also raise awareness of lucrative aircraft repair jobs and career pathways in aviation.

Through October 2021, AAR and CSW will engage community colleges and technical training providers in strategic locations to develop competency-based programs, curriculum and stackable credentials that meet FAA Airframe and Powerplant (A&P) requirements. Next month, AAR is launching a pilot program to mentor and develop a cohort of up to 20 women in aviation maintenance at its aircraft repair facility in Miami. The initiative also will expand Skillbridge programs to provide job opportunities for military veterans and active duty personnel who are transitioning to civilian aviation maintenance careers.
Read the entire announcement here.
IAWA's Career Hub is now live and available on the members only area. We strongly encourage you to post your company's open positions on in this area. Submitting open positions is extremely easy. Current positions include opportunities for engineers, attorneys, sales, and financial professionals.
During this last quarter of 2020, IAWA welcomed 31 fantastic women as new members of IAWA. Please join us in welcoming them to IAWA by visiting our New Member webpage. Learn more about each of our new members by clicking on their name or photo.
IAWA would like to introduce it's newest affiliated organization, the International Aviation Club.
The International Aviation Club brings together aviation interests in support of a common objective: "...to foster and promote interest in the maintenance and development of aircraft, airports, air navigation and air transportation, international agreements, cooperation and treaties, as all of these... apply to international aviation."

Date: January 21, 2021
Time: 11:00AM to 12:30PM EST Time

Panelists will offer an overview of the unique challenges that both the aviation and higher education fields are facing during this public health crisis, as well as offer descriptions of best practices and recommendations for meeting them.

Panelists:
Dean Elaine White – Student Services, College Administration

Ms. Crystal Cruz – Student/Alumna, College Staff Member

Dr. Deb Henneberry – Faculty – Flight Training

Ms. Loretta Alkalay – Faculty, Aviation Industry

Ms. Lina Londono – Graduate Student, Airport Industry

Dr. Maxine Lubner – Faculty, College Administration/Moderator
IAWA 2021 European Leadership Forum
April 29, 2021
Geneva, Switzerland
33rd Annual Conference
October 12-15, 2021
Charleston, South Carolina
IAWA Forum Germany
TBA
Frankfurt, Germany
34th Annual Conference
November 9-11, 2022
Singapore
Career Reflections
December 17, 2020
Virtual
Q&A with Katie McEntire Wiatt, Director of Fly Like a Girl
November 12, 2020
Virtual
IAC & IAWA Fireside Chat with Dame Karen Pierce DCMG, British Ambassador to the United States
December 9, 2020
Virtual
32nd Annual Conference
October 14, 2020
Virtual
IAWA Voices During COVID
November 19, 2020
Virtual
Check out our video library to re-watch or watch webinars that you missed.
Thank You to Our 2020 Sponsors
IAWA deeply thanks our current and past sponsors who are helping women in aviation Connect, Inspire and Lead. Their support enables strong professional connections, leadership development and the creation of enduring bonds between colleagues within the industry.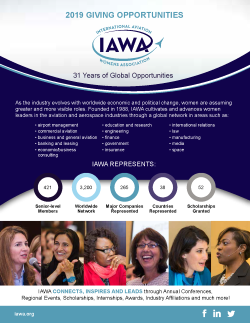 Sponsors help develop the next generation of industry leaders through IAWA's scholarship and mentoring programs. IAWA membership is indebted to sponsors for their generosity and commitment to create a lasting legacy for women. Learn more about becoming a sponsor here.
Play a key role in IAWA's efforts to encourage and prepare the next generation of women leaders through its scholarship, internship and mentoring programs.