International Aviation Womens Association
Sent Date: 04/07/21



In 2018, the Royal Aeronautical Society published an article called Creating Inclusion which began with the quote: Without an inclusive environment, there can be no guarantee of safety.

The survival and success of aviation hinges on the ability to effectively manage risk, which drives safe outcomes. When there is a lack of diversity of thought, there is a higher likelihood of groupthink and a tendency to ignore risk. Advancing diversity and enhancing inclusion, as aptly noted by RAeS, encourages acknowledgement and inclusion of dissenting voices. These are critical to the sustainability and viability of aviation long term.

Studies have shown for decades that boards of directors with women tend to lead more productive and effective companies. And while the influence of women has been consistently clear and compelling for a long time, the number of women in aviation functional specialties has remained largely stagnant or has even declined in a couple of areas. Why is that?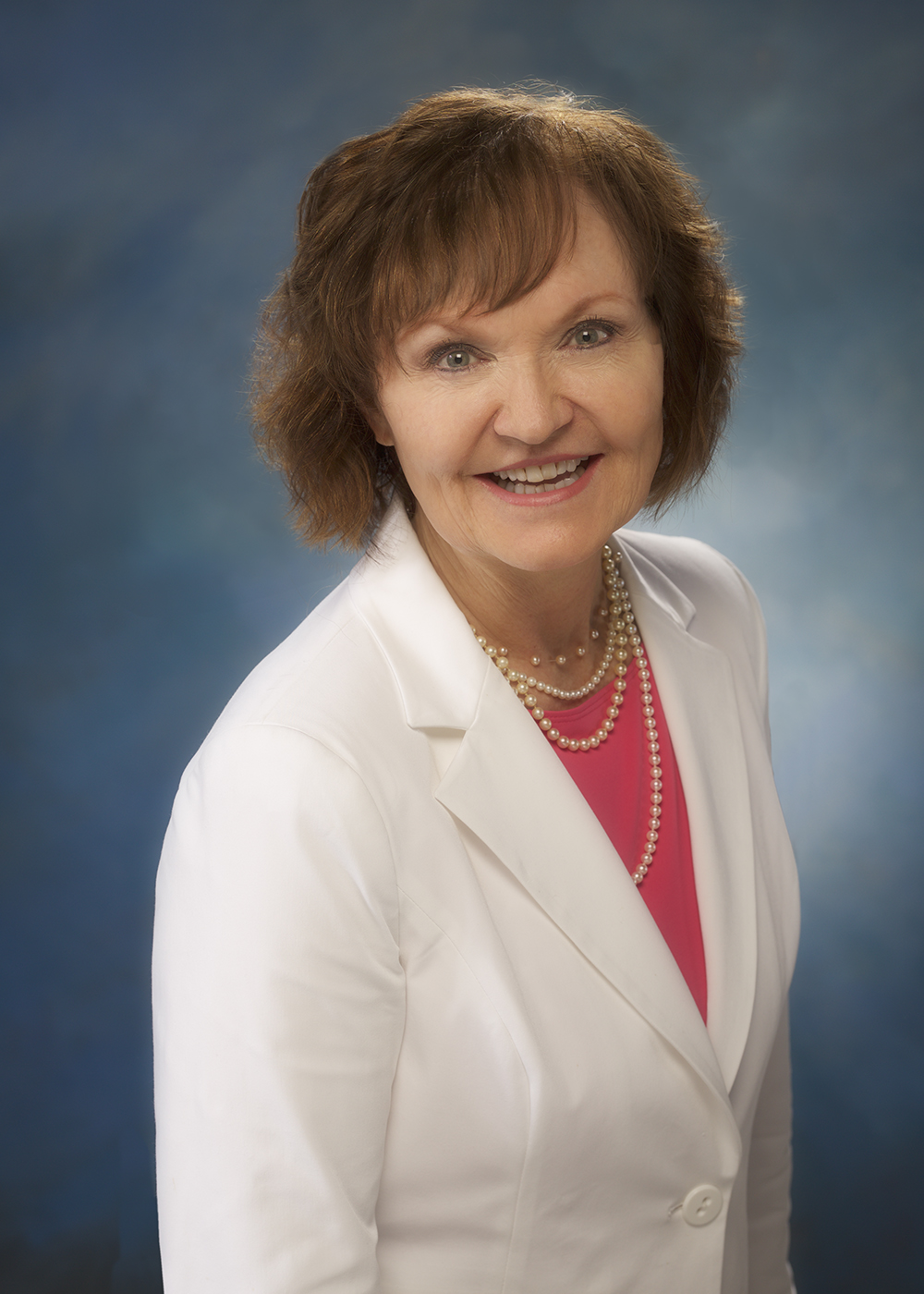 Bobbi Wells
IAWA President
Cultures are represented by the obvious signs of what is valued in that culture. These elements are called artifacts and include language, symbols, structures, and rituals. Artifacts that represent aviation include terms such as cockpit, male-oriented gender terminology in manuals and on certificates; uniforms designed and sized for men; workspace design, like flight decks sized for men. These artifacts can be changed and while they may seem superficial, they represent the system design and intimate who is welcome in the industry versus who must work to fit in.
Every system is designed to produce what it gets. That means the aviation system will only attract, advance, and retain women when it's designed to do those things. Creating systems change is not only challenging, it's complex and convoluted. The system has many owners who all play a part. There is no CEO of this change; each of those who access the system must choose to produce different results.
As we reflect on the amazing stories we read about last month during Women's History Month and on International Women's Day, we see the inspiration of those who've come before us and fought to succeed in this incredible industry. However, the time is past for waiting organically for gender balance as a reality. It requires leadership, action, and mandates. It means all those in the aviation system must be included in the conversation with the expectation they can and will contribute. That's one of the reasons IAWA established the Advocate engagement category for men who feel strongly about advancing women in our industry. That's also why IAWA added Apprentice and Scholar member categories so we're deliberately engaging and involving women at every stage of their career. We can't make a difference to thousands until we can make a difference to one. That's IAWA's mission: changing the aviation system, one person taking one action at a time.
Bobbi
Recap of Women's History Month
Throughout the month of March, IAWA celebrated Women's History Month by paying tribute to and recognizing the accomplishments made by some of the courageous women who can be looked upon as a source of inspiration. In celebration, several IAWA Board Members shared on social media who inspires them. The posts are an example that inspiration can come from anyone. You can be inspired from someone younger than you, someone who pushed the limits on what you thought was possible or a man who advocated for women's equality. View each of the posts, by clicking on the images.
"Navigating During a Pandemic"
On March 28, IAWA's Vice President of Membership, Robbin Page led the virtual networking session, "Navigating During the Pandemic". She was joined by 20 other participants who all engaged in a compelling discussion of who and where they find inspiration, tactics on how they manage their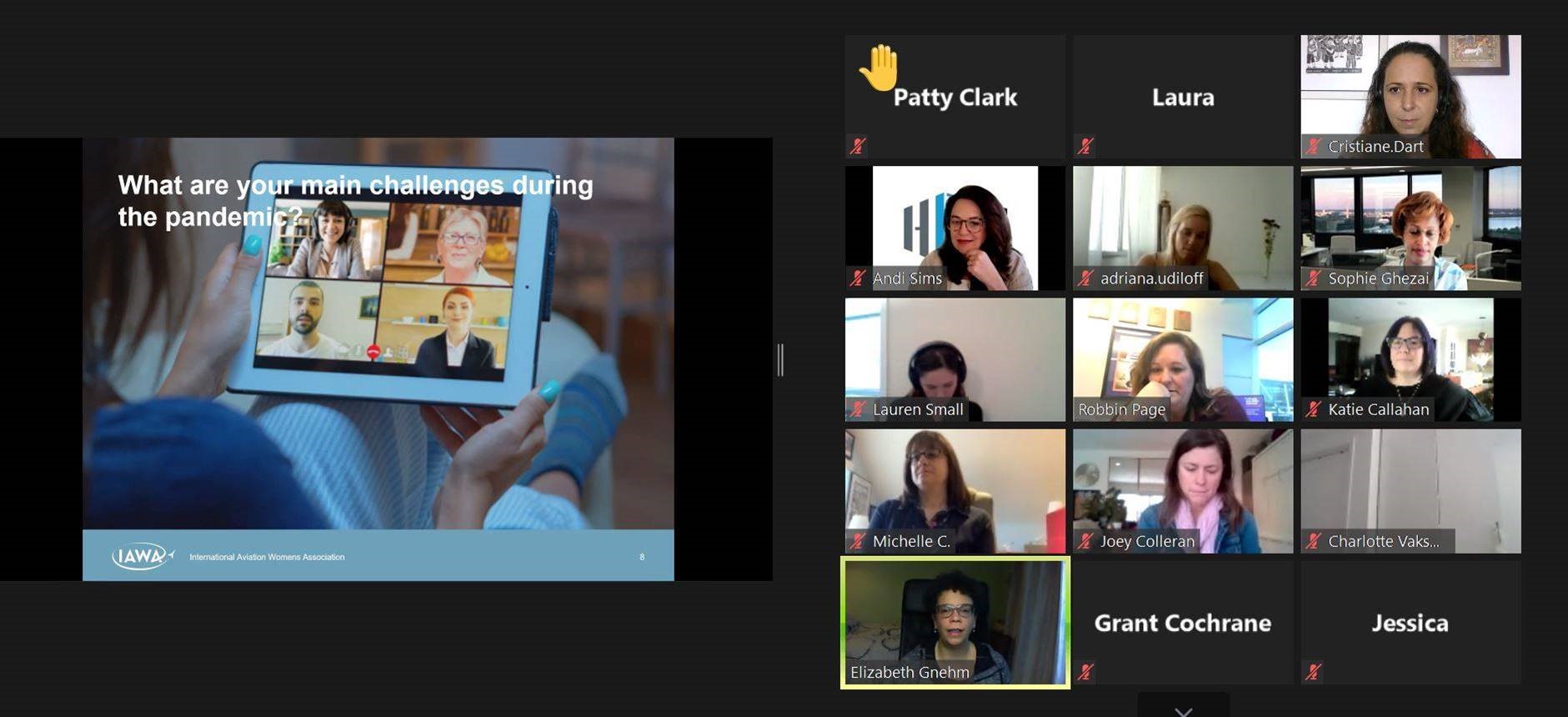 work/life balance especially while working from home, and the importance of prioritizing self-care. One tidbit that had everyone nodding and chiming in was the idea of turning on music and dancing to conclude your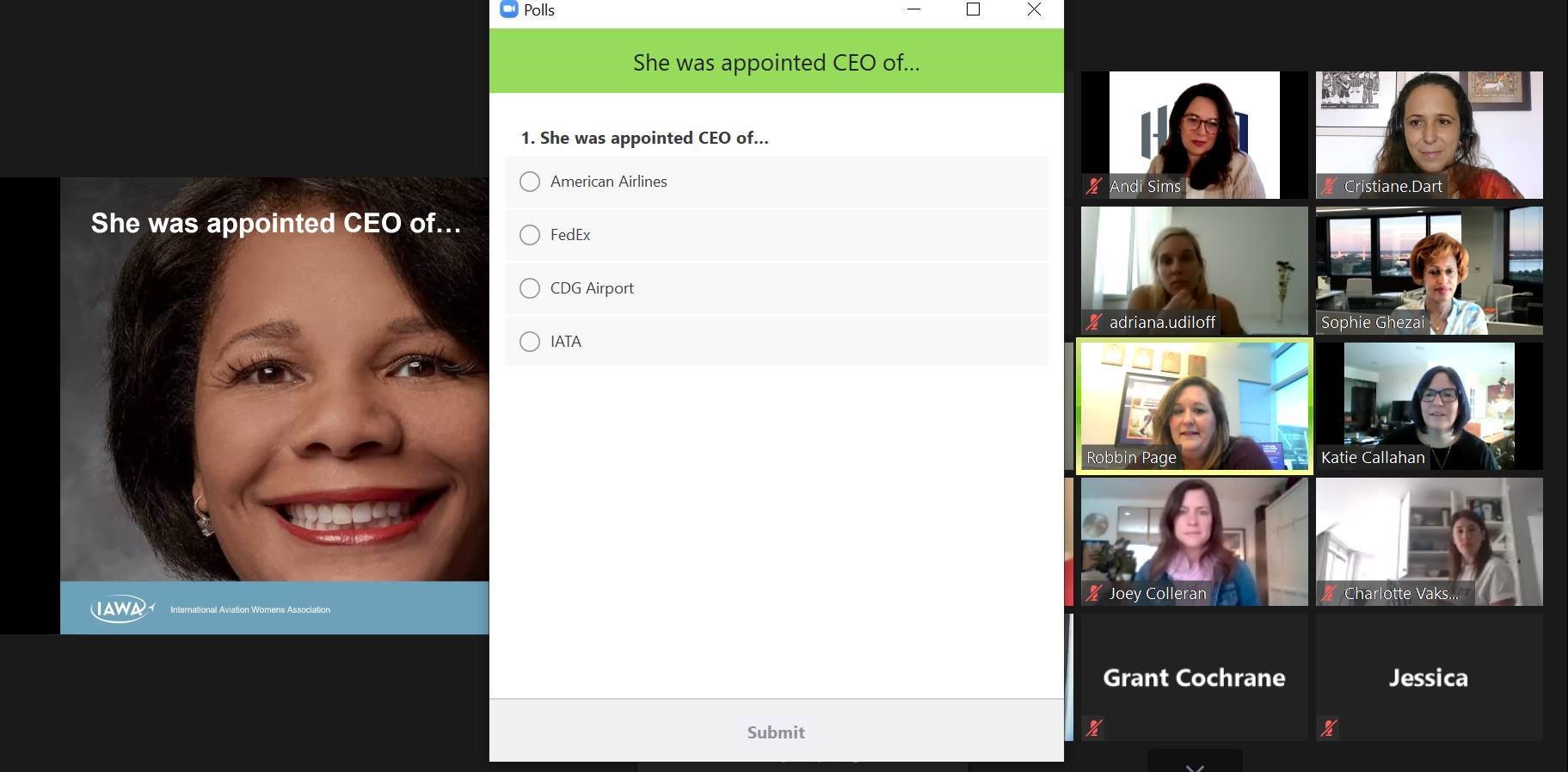 workday. Treat it like your commute from work but without the traffic. The session ended with a fun and light-hearted pop quiz centered around womens' achievements in the industry that made history. Look out for announcements for other virtual networking opportunities in the coming months.
IAWA Announces the Inaugural Class of IAWA Advocates
We are proud to announce our inaugural class of IAWA Advocates. These distinguished leaders are directly supporting women studying and working in aeronautics and aviation. Through the Advocate program, IAWA continues to illustrate it's an organization for everyone.

"Men have always supported IAWA's mission and objectives of promoting and advancing women in the aviation field. Establishing the support category of IAWA Advocate allows men to demonstrate their personal commitment to gender balance publicly. We welcome and applaud the senior executives who've stepped up to be first and look forward to expanding this category with other like-minded leaders."

- Bobbi Wells, President, IAWA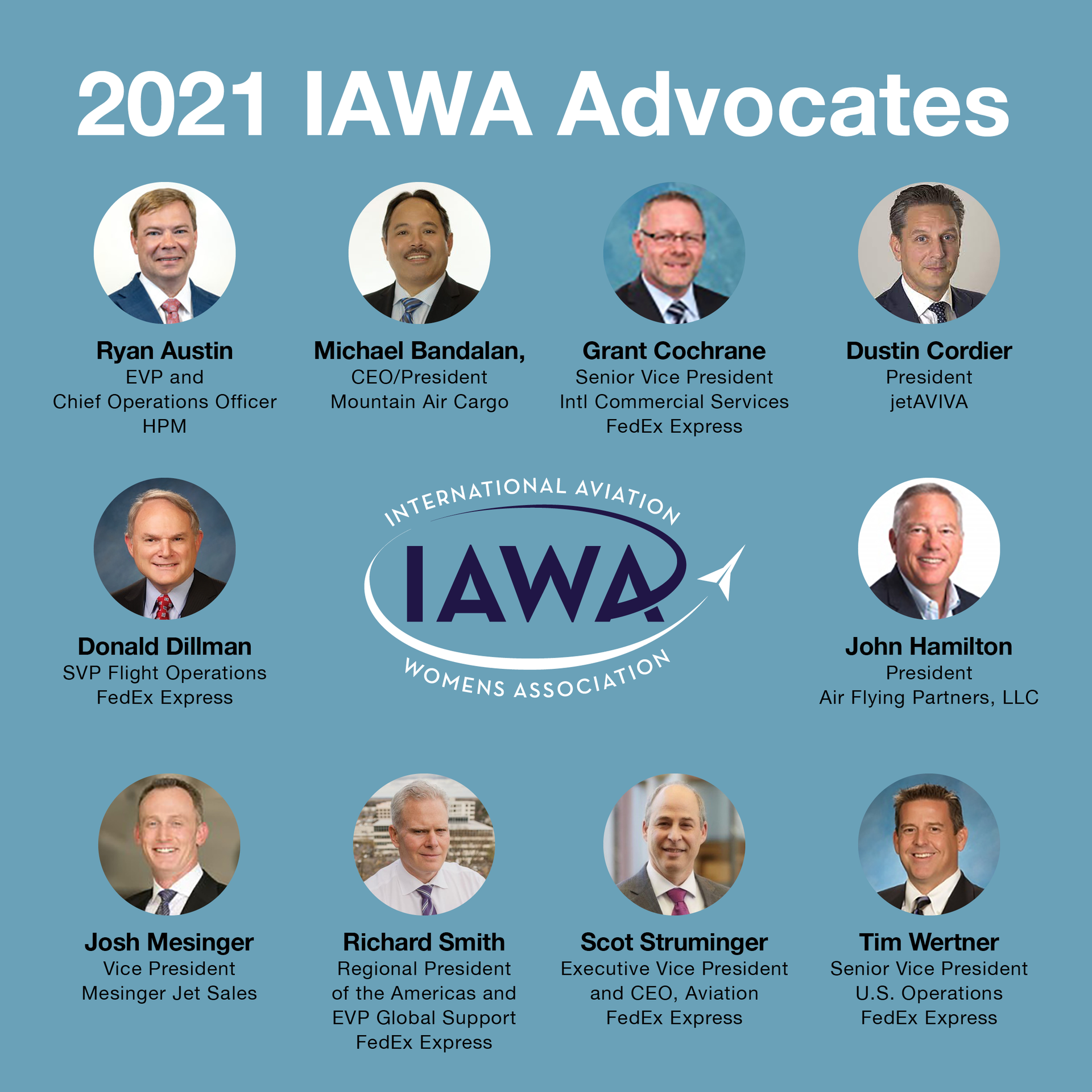 Alina Nassar Represented IAWA at URN Aviación webinar
Special thanks to Alina Nassar for representing IAWA during at URN Aviación on March 9. Alina, as an IAWA ambassador, provided insights & information on women's talent and whether we are really leveraging those talents enough in the aviation industry. She referenced the Soaring Through the Glass Ceiling Report from 2019 that IAWA teamed up with other organizations to work with Korn Ferry on conducting the study.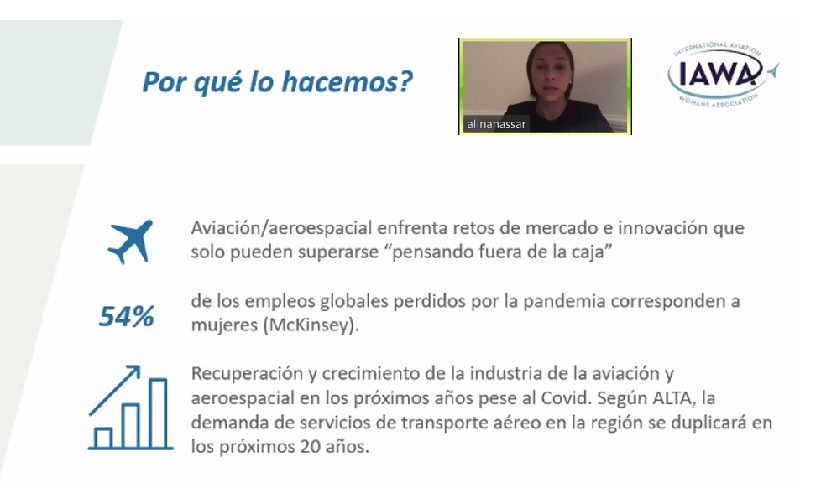 Global Aerospace Announces Changes to Claims Leadership Team
Parsippany, New Jersey – Global Aerospace, a leading provider of aerospace insurance, is pleased to announce the following strategic change to its Claims executive leadership team.

Effective April 1, 2021 Sharon Holahan, who has served as executive vice president, director of claims in the U.S. since 2012, will take on a new role as global head of complex claims. Michael Dobson, group head of claims and group general counsel, will serve as interim director of claims in the U.S. Michael has over 25 years' experience in the legal and claims insurance market and will be collaborating closely with Sharon to ensure a smooth transition.

In her new role, Sharon will collaborate with claims departments across the group to develop a complex claims operating model focusing on key strategic priorities and complex claims reserving and reporting procedures.

"Sharon is uniquely positioned for this new role given her depth and breadth of technical, legal, customer and claims management knowledge," stated Chief Executive Officer Nick Brown. "These appointments will further strengthen the company's high performing leadership team as we focus on strategic growth to support our clients and their brokers."
Assistant Director of Maintenance
Employer:
Mountain Air Cargo
Employer:
Mountain Air Cargo
During the first quarter of 2021, IAWA welcomed many fantastic women as new members of IAWA. Additionally, IAWA also welcomed 5 Apprentice Members and 3 Scholar Members to its membership. The Apprentice and Scholar member types are new membership levels, offering the opportunity to more women in the aviation and aerospace industries to partake in our activities, events, and benefits. Widening our membership categories was a decision that was made by the IAWA Board at the end of 2020 and developed by the members of the IAWA Membership Committee.
Please join us in welcoming our new IAWA Members by visiting the New Member webpage. Learn more about each of our new members by clicking on their name or photo.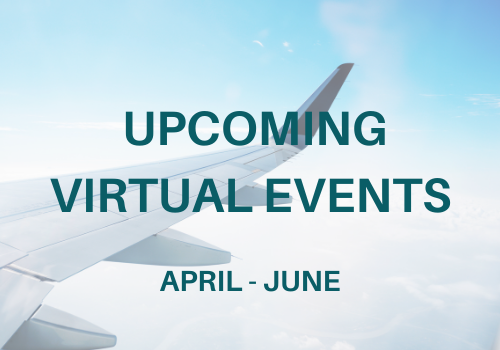 Check your calendars and make sure you've saved the date for IAWA's 33rd Annual Conference on October 13 - 15, 2021. Attend in-person in Charleston, SC, USA or join the livestream event. More details and registration to be announced soon.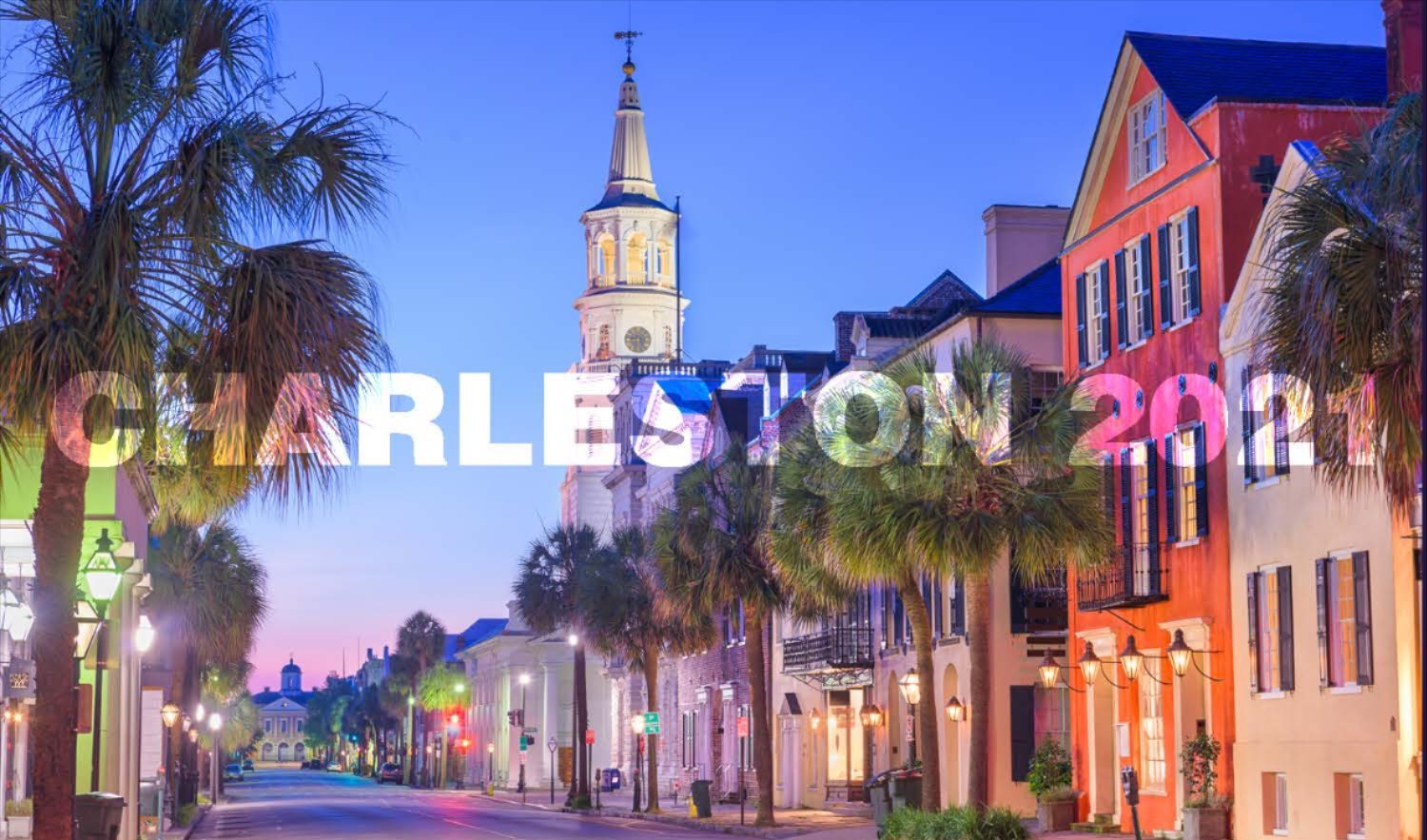 Privacy & Passenger Biometrics: Developments and Perspectives
March 11, 2021
Virtual
IAWA Panel Discussion: The COVID-19 Pandemic's Impacts on Aviation Education
January 21, 2021
Virtual
Check out our video library to re-watch or watch webinars that you missed.
Our sponsors help women in aviation Connect, Inspire and Lead. Their support enables strong professional connections, leadership development and the creation of enduring bonds between colleagues within the industry. They also help develop the next generation of industry leaders through IAWA's scholarship and mentoring programs. IAWA membership is indebted to sponsors for their generosity and commitment to create a lasting legacy for women. Sponsorship is an excellent way to meet your company's exposure goals, if you're interested in learning more, please email IAWA_Giving@IAWA.org.