International Aviation Womens Association
Sent Date: 07/13/21



It's easy to spend our time reflecting over the last 18 months or so and simply attribute personal or professional inertia to the pandemic or its hangover. However, there may be other forces at play that can be masked if we don't look deeper.

As aviation experiences the significant uptick in post-COVID passenger demand, companies are working hard to anticipate and respond. Airlines are cycling up their systems, manufacturers are increasing production, suppliers are gearing up, and all around our industry is the hum of anticipation and excitement about the potential opportunity in the coming months. In fact, any organization that has waited until now to pivot their operations to the ready position is already significantly behind.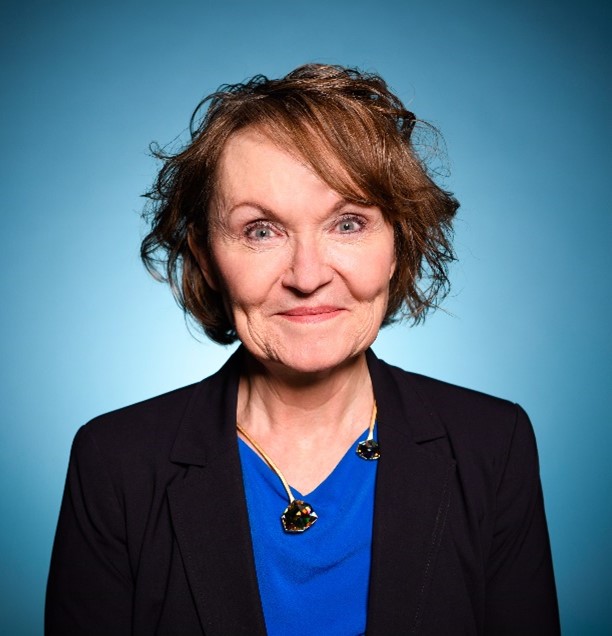 Bobbi Wells
IAWA President
We sometimes wait for permission to get unstuck ourselves. As many of you know, I recently left a job and company I love to take on what I saw as a tremendous opportunity. When they found out about my decision, many friends and family members were in disbelief. They were shocked I would walk away after 28 years to start anew in the passenger world, and relocate to a different city and state away from my sons and daughter-in-law and many of my dearest friends. I know to many it looked a bit arbitrary, but the truth is, I'd been stuck for some time. The discomfort of continued inertia had become harder to contemplate than jumping off into the unknown. It didn't have anything to do with my former team, which included the best team I've ever had among all the amazing teams I've had the privilege to lead. For me, it had to do with not growing personally and professionally.
Interestingly, in my last few weeks before departure, I had dozens of my friends and colleagues tell me how proud they were of me. A few even said they were envious of my decision and opportunity. Nearly everyone was incredibly kind and supportive. I've been at my new company for three weeks now. I leave nearly every day feeling tremendous joy about what's ahead and the extraordinary chance I have to influence the future. However, I don't think my decision took courage as some have said. It mostly involved tenacity and grace. Tenacity has been important to fight through the goodbyes, moving, and learning about my new city and company. Grace comes in when I falter and feel overwhelmed.
Most of you have fought through tough challenges and changes. Several of our IAWA members and Board members have changed jobs in the last year and many more are poised for opportunity. Knowing and leveraging your special talents will move you forward, even if you can't see it in the short term. And remember, whatever you do, own your decisions and don't ever apologize for who you are. We must all bring our best selves to every part of our lives so our companies, family, and friends can benefit from what makes us unique. That's also how aviation will continue a healthy recovery - by leveraging the diversity of experience, talent, and thought available through our people.
During my transition, several mentees reached out to me and asked how they should think about their future opportunities. My advice to all of them was the same: among all your choices, find the thing that scares you the most. Go do that. You'll never regret it. I am proud to say, the entire IAWA team reflects the grit, passion, and spark that has made us more successful in the last year than anyone could've expected. Together, we've demonstrated how to get unstuck.
Sincerely,
Bobbi
33rd Annual IAWA Conference
"Industry Interrupted: Emerging into the Next Normal"
Attend in person or join the live stream event!
Without question, the aerospace and aviation industry withstood and adapted to the repercussions of the global pandemic, but we're still reeling from its effects and will be for the foreseeable future. Simultaneously, our world as a society experienced an elevated emphasis on diversity, inclusivity, equality and belonging issues in the past few years, and female leaders have been given the platform to further these discussions across various industries, with other minority organizations, and throughout the world. IAWA will once again bring together – in-person and online – some of the most brilliant minds for insight, relevance, and value at its 33rd annual conference in Charleston, SC, USA on October 13-15. The IAWA annual conference is the world's leading gathering for women in the aviation and aerospace industry and a must-attend event for women in leadership and management roles in the industry as well as male advocates. Please join us in Charleston or virtually for inspiring and informative keynote speakers, interactive and lively panels, varied educational programming, and excellent networking opportunities. You're not going to want to miss this!
Last day for early-bird pricing is July 31.
Participate in Networking, Learning & Various Events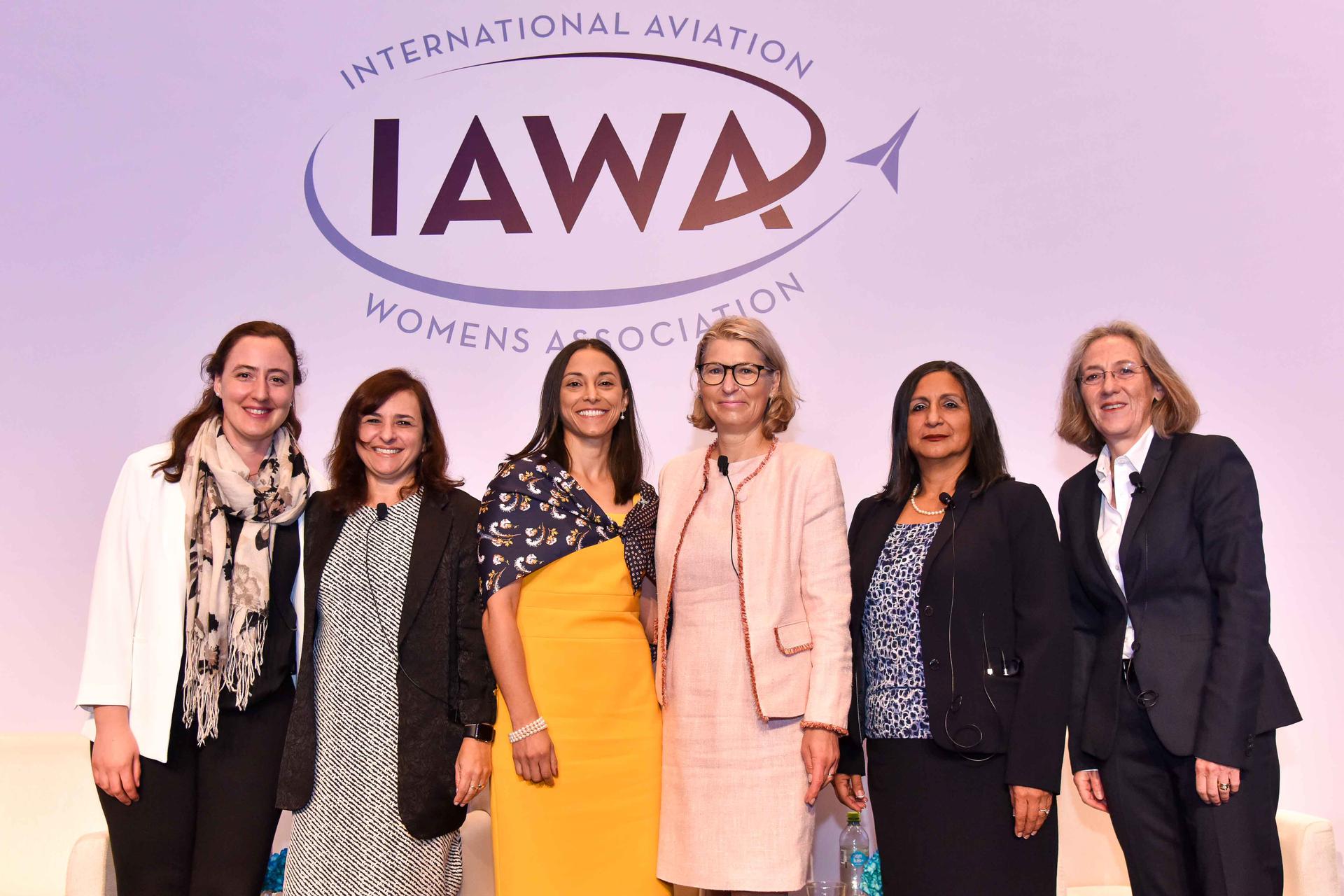 Tuesday, October 12
Industry Tour (TBD), 1:00 pm – 4:00 pm
Dine-Around Dinner, 6:00 pm
Join us for a Dine-Around dinner at some of Charleston's world-renowned restaurants. This unique format allows conference attendees to sign up for the restaurant of your choice at the time of your check-in and registration. IAWA Board Members will be at each of the restaurants, so you also have a great opportunity to network and connect during a dinner in downtown Charleston.
Wednesday, October 13
Workshop Option 1 : IAWA Discovery & Orientation,
8:00 am – 12:00 pm
Calling all new (< 2 years) and prospective IAWA members! Come learn more about IAWA in this interactive discovery and orientation workshop.
Workshop Option 2 : Personal & Professional Development
8:00 am – 12:00 pm
Take advantage of an exclusive opportunity to attend this private personal and professional session with one of our keynote speakers.
Stay tuned for the rest of the program being announced soon.
When you support IAWA, you provide...
Meet IAWA's Newly Elected Vice President of Americas, Sheila Remes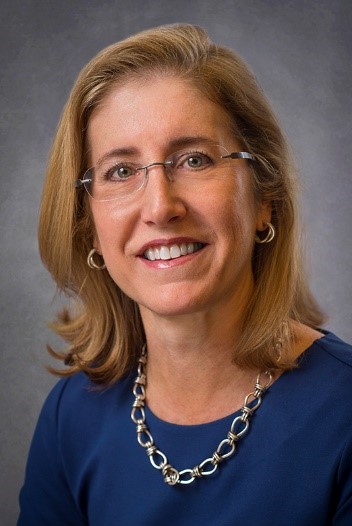 Sheila Remes is vice president of Environmental Sustainability at The Boeing Company. In this role, she leads a team focused on continuously improving Boeing's products, services and operations to achieve sustainability goals. She also oversees environmental sustainability goals.

She also oversees environmental sustainability strategy on the Boeing International leadership team.
Remes previously served as vice president of Strategy for Boeing Commercial Airplanes, where she led cross-functional efforts to define strategic direction and address complex, enterprise-wide business decisions.
IAWA Committee Launches Pilot Program that Introduces Aviation to 5th Graders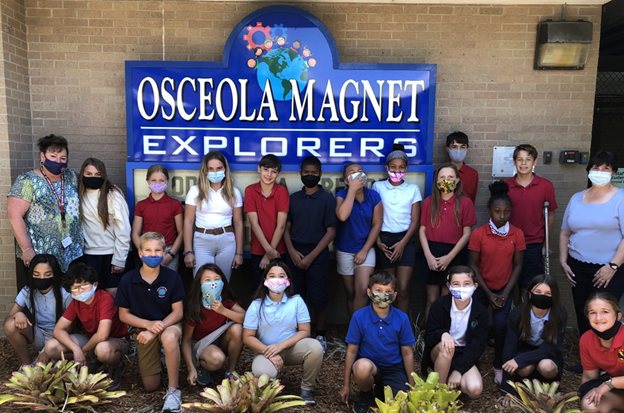 On May 20, 2021, the Osceola Magnet School In Vero Beach, Florida was the recipient of a pilot program designed by the Aerospace/Manufacturing & MRO Committee of International Aviation Womens Association (IAWA), which is an international non-profit organization for women who hold positions of impact in the aviation and aerospace industry. IAWA brings together women of achievement who Connect, Inspire and Lead. The pilot program's objective was to introduce aviation to 10-12 year old school children.
Communicating with Influence in a World of Change Led by Stacy Hanke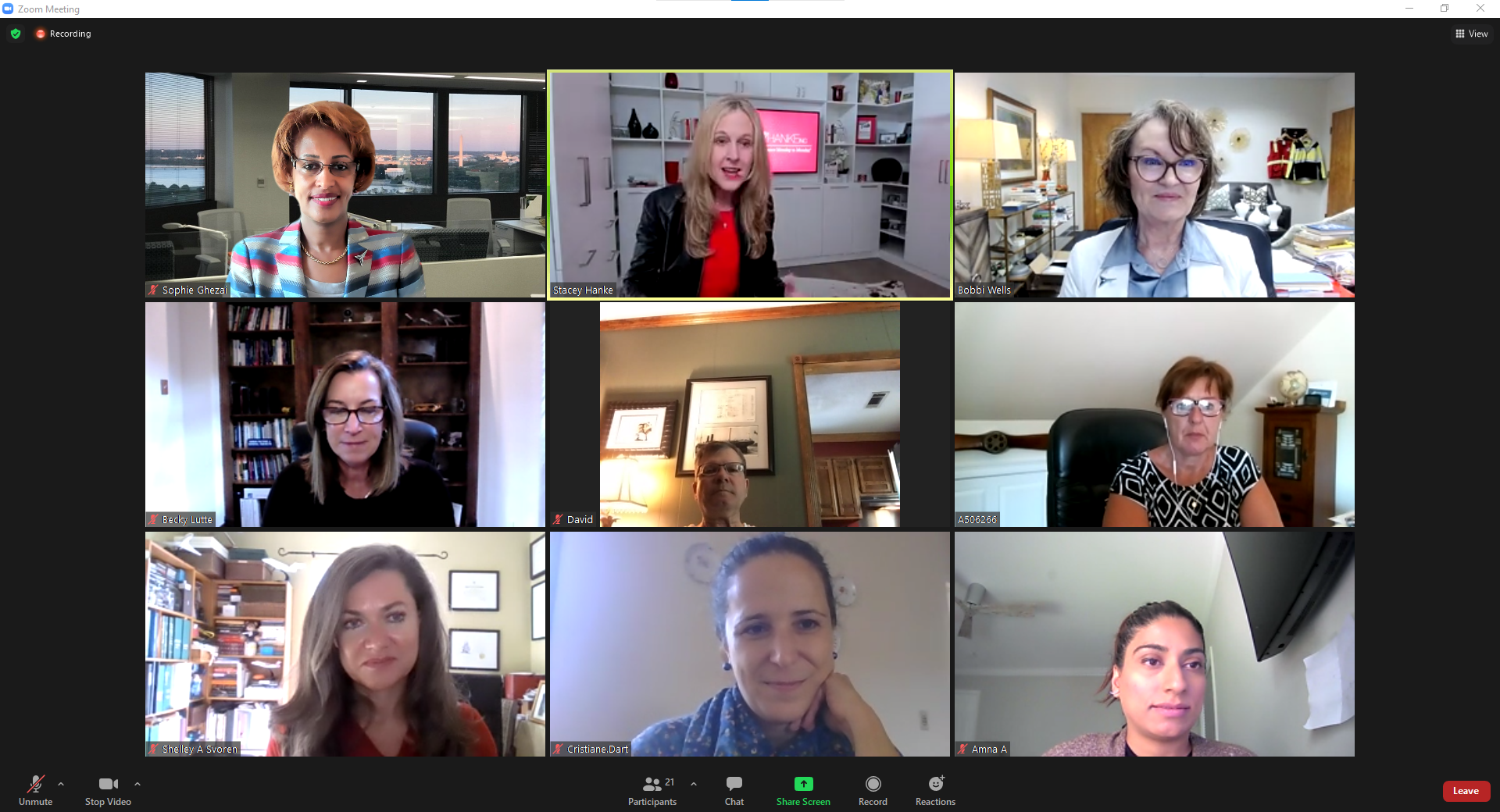 Through an dynamic interview conducted by IAWA's President Bobbi Wells, Stacey Hanke shared with our audience her essential tips for how to communicate with influence in a world of change. Stacy emphasized an effort to be influential "Monday to Monday," meaning that messaging and communication style should be consistent and authentic day to day. She discussed the impact of pauses and silence woven throughout one's presentation, as well as audience engagement through "call outs" and questions.
Kathleen M. Guilfoyle Appointed as President-Elect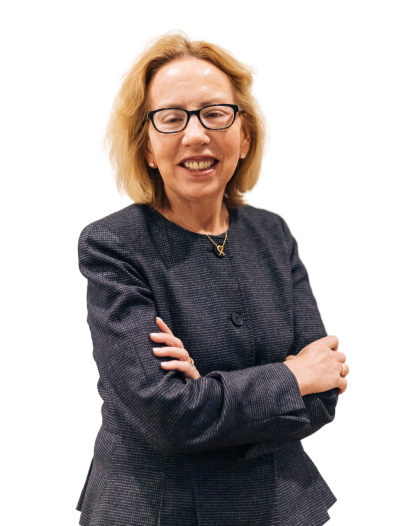 On April 15, 2021, IAWA welcomed Kathleen M. Guilfoyle as its newly appointed President-Elect. As the President-Elect, Ms. Guilfoyle will serve as IAWA's Chief Operations Officer and Vice President of Affiliations. Her core responsibilities will be in leading the Operations Committee and Nominating Committee, and working closely with IAWA President, Bobbi Wells as needed on strategic planning efforts. Kathy will serve this role through the end of 2021, and step into the role of IAWA's President from January 2022 – December 2023.
Kathy is a Member of Campbell, Conroy & O'Neil, P.C. in Boston, Massachusetts where she focuses a large percentage of her work on the defense of aviation and aerospace claims of all types
Call to Action for Members and Advocates
In a more connected world, it has become more critical than ever to have a robust network we can all reach out to. With IAWA, and through our core values to Connect, Inspire, and Lead, our members are given an opportunity to grow and nurture their professional network. Our ability to cultivate and advance women leaders in the aviation and aerospace industries gets stronger with every new member, and more meaningful as we grow both globally and in all specialties of the industry. This is why we would like to ask for your assistance with expanding our membership.
Accomplishing this can be done through three simple steps:
Engage your current personal network. Educate them on IAWA and the good work done by the organization. Gauge their interest, and invite them to consider joining.

Share your knowledge of how to best reach professional women in your region. What types of communication resonate the best? Which social media channels work best? You can share this knowledge with IAWA's regional Vice Presidents.

Selda Konukcu, Asia and Middle East Regional VP

Marita Lintener, VP of Africa and Europe

Sheila Remes, VP of Americas

Show and share your pride in being a part of the IAWA community. Include the fact that your are a member or supporter in the Affiliations section of your CV/Resume.
Let's continue IAWA's important work together, always aspiring to Connect, Inspire, and Lead!
New Members Types Extend New Opportunities to Women in the Industry
Since 1988 when IAWA was established, it has successfully served as a premier membership organization for professional women in the aviation and aerospace industry. Membership status requires a minimum of five years of experience in management-level, executive-level or an equivalent senior leadership level to join. Throughout the past 33 years, IAWA's network grew globally to include an impressive representation of women who met these requirements. It is said with no hesitation that the power of IAWA's core values to Lead, Connect and Inspire has attracted the attention of those who don't meet these requirements. In fact, IAWA engages women at all levels of their professional excellence in the industry, including students. In essence this wider representation in those who engage with IAWA has reflected recent changes to IAWA's requirements to join as a member.
Today, IAWA membership is now open to students currently enrolled in university or program pursuing a degree or certificate in or related to, aerospace and aviation, as well as to professionals working in aerospace and aviation for whom it has been less than ten years since earning a university degree or program certificate. We kindly ask that you share this news with your personal network inviting women who fall into either of these two categories who would benefit from IAWA membership.
During the first quarter of 2021, IAWA welcomed many fantastic women as new members of IAWA. Additionally, IAWA also welcomed 5 Apprentice Members and 3 Scholar Members to its membership. The Apprentice and Scholar member types are new membership levels, offering the opportunity to more women in the aviation and aerospace industries to partake in our activities, events, and benefits. Widening our membership categories was a decision that was made by the IAWA Board at the end of 2020 and developed by the members of the IAWA Membership Committee.
Please join us in welcoming our new IAWA Members by visiting the New Member webpage. Learn more about each of our new members by clicking on their name or photo.
IAWA offers an opportunity for men to participate as an Advocate. An Advocate is a man, or a person who identifies as male, who otherwise meets the requirements of membership in any other category. An Advocate is not a member, but will support, promote, back, encourage and sponsor IAWA. The Advocate fee is directed to IAWA's scholarship programs.
To become an Advocate, start your application here.
Senior Manager, Government Pricing
Vice President - Marketing EMEA
Employer:
Azorra Aviation Holdings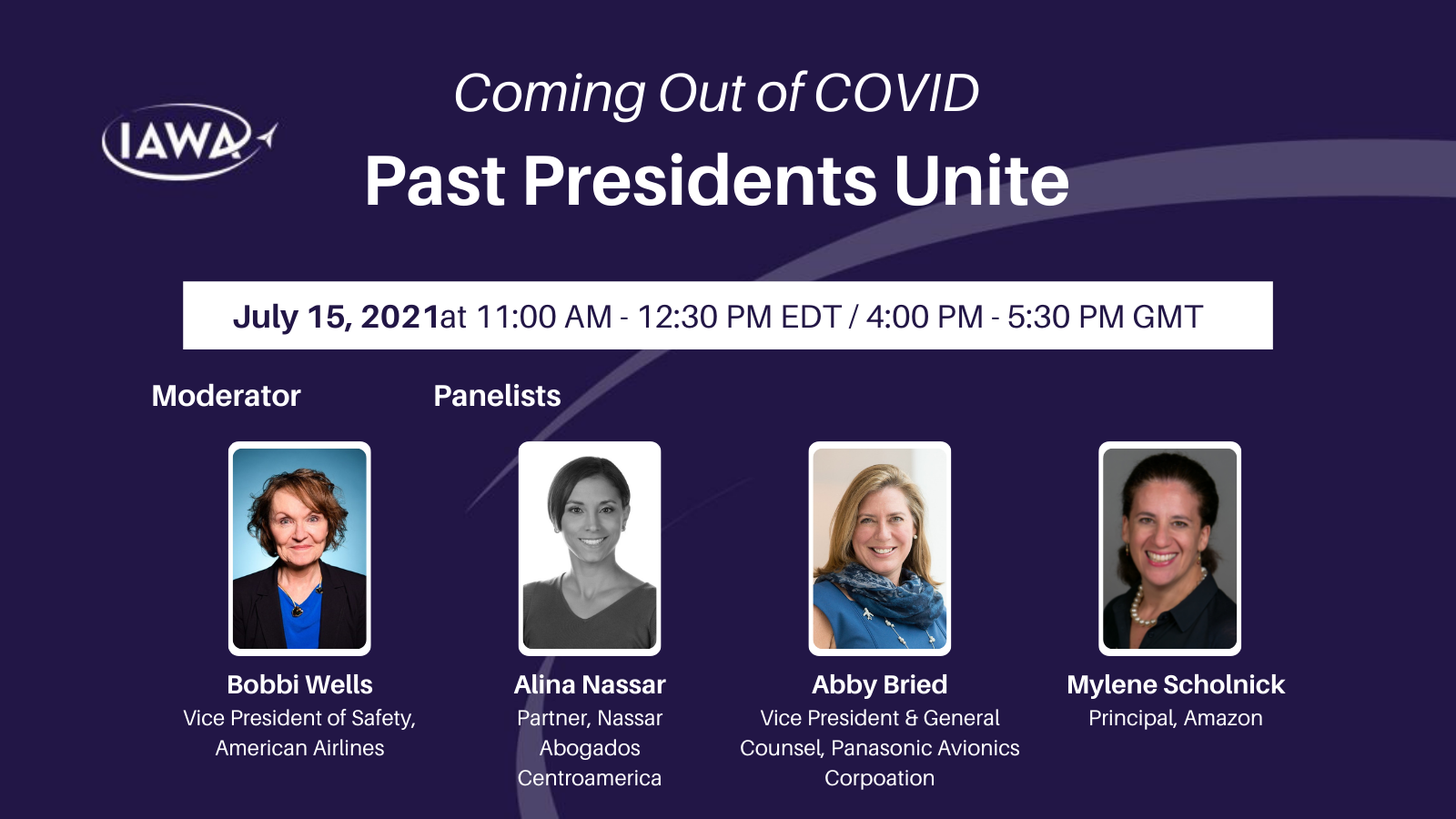 IAWA Virtual Event - Coming Out Of COVID - Past Presidents Unite
Date: July 15, 2021
Time: 11:00AM to 12:30PM EDT Time
Please join us for a discussion among IAWA's recent past presidents as they address "Navigating our New Normal". Our current IAWA President Bobbi Wells, and past Presidents Alina Nassar, Abby Bried and Mylene Scholnick will unite for a lively and candid chat, drawing upon their rich and varied experiences both individually and while at the helm for IAWA.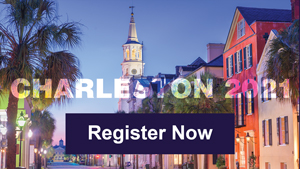 Date: October 13 - 15, 2021
Location: Charleston Marriott, Charleston, SC, USA

With a reputation for insight, relevance and value among women in aviation, IAWA's Annual Conference is the world's leading conference for women in the aviation and aerospace industry.
IAWA 2021 European Leadership Forum
Save the Date: November 19, 2021
(Networking reception on November 18)
Location: IATA Conference Centre, Geneva, Switzerland
COVID-19 UPDATE: We expect to give an update in September 2021 when we expect to open final registration for purchasing tickets for the event. If you would like to join us at the event, we would appreciate it if you could register your interest
Coming Out of COVID - New Advocates Weigh in on Advancing Women
June 03, 2021
Virtual
Communicating with Influence in a World of Change
May 27, 2021
Virtual
Contribute to the Sustainable Future of Aviation
May 20, 2021
Virtual
IAWA Voices During COVID - 737 MAX Back To Service
May 13, 2021
Virtual
Coming Out of COVID - Where are the Opportunities?
May 06, 2021
Virtual
IAWA Connect Event at MRO Americas 2021
April 28, 2021
Meet IALPG America's Air & Space Mediators
April 15, 2021
Virtual
Check out our video library to re-watch or watch webinars that you missed.