Making the Most of Sponsorship
Original Broadcast Date: October 1, 2020 at 11:00 am ET
Every leader has had a sponsor who helped them gain that position. It is often the deciding factor when there are many qualified candidates for an important role. Well documented is the fact that women in business are under-sponsored, and we know that this is a contributor to the under-representation of women in leadership across all industries. There are unique barriers that women face in gaining sponsorship and its important for both sponsors and sponsees to understand these barriers and learn how to overcome them.
In this 90 minute interactive webinar you will learn the important difference between mentor-ship, coaching and sponsorship. We'll discuss the specific challenges women have in obtaining sponsors and how to overcome those barriers. We'll talk through how to gain sponsorship and what your responsibilities are as a sponsor or as a sponsee. There will be an opportunity to share and learn from your fellow IAWA members. We hope you'll be able to join us for this interactive and informative session designed to help you accelerate your leadership journey.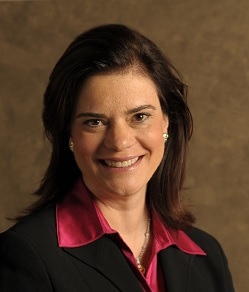 Adriene Bailey will host this session. She is a Partner at Oliver Wyman - a global strategy consulting firm with a strong practice capabilities in transportation, aviation, leadership development and organizational effectiveness. She has over 30 years of experience in the transportation and logistics industry and has held senior leadership positions at Class 1 Railroads and Global Logistics firms. She serves on several industry association, advisory, and private company boards, and loves to cook for friends and family when not outdoors skiing, biking or hiking.